Today the Houston Zoo unveiled exciting plans for the future. We're transforming the very heart of the Zoo and taking our visitors around the world from the far reaches of South America and the Galapagos Islands to our very own Texas wetlands. These projects are the physical expression of our mission to connect communities with animals to inspire action to save wildlife.
Our commitment to our mission goes deeper than our physical footprint. We are passionately committed to living this mission every day, in everything we do. To more effectively express the Zoo's mission and vision visually, we are proud to introduce a new Houston Zoo logo.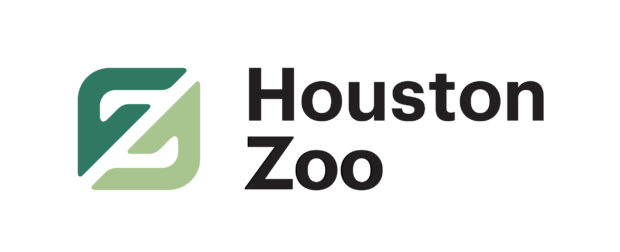 The new Houston Zoo logo is fresh and crisp, and it embodies what the Houston Zoo stands for today. It symbolizes the connection we share with the natural world around us and reflects our commitment to saving animals in the wild. It's built of two hands, which emphasizes the critical role people play in saving wildlife; the green colors reflect natural landscapes; and the "Z" that has been a part of the Houston Zoo logo for so many years still has its place, in a new, modern way.
To craft this new visual identity, we worked with local design firm Principle. They met with Zoo stakeholders, conducted many interviews, sketched more than 400 ideas, presented concepts, and worked with us to finalize what you see today. We could not be more pleased with our partnership with their firm and the work they have done with us.
Soon you'll start seeing the Houston Zoo logo around town, online, globally at our conservation partner sites, and when you visit the Zoo. When you see it, we hope you will be reminded of everything it stands for. We hope you will be inspired to see the animals at the Houston Zoo and to help save them in the wild.