Zoo News Blog
Save Animals in the Wild and Recycle Your Holiday Lights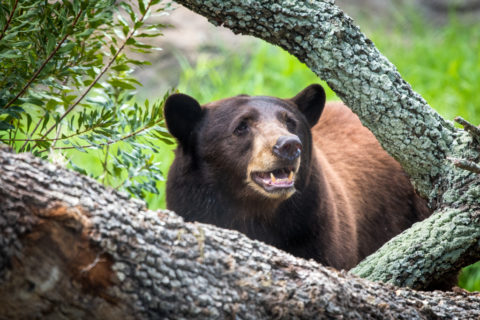 This holiday season recycle your holiday string lights at the Houston Zoo to help save animals in the wild! Recycling helps keep unwanted items out of landfills. The fewer landfills we need for human waste, the more space there is for animals. To help protect wildlife, the Houston Zoo has placed a holiday lights recycling bin outside of the main entrance gate of the Zoo. Only string lights will be accepted for recycle; please do not bring other items such as flood lights, extension cords, or light hooks. The collection bin will be open from Nov. 23 until Jan. 12.
It's that wonderful time of year where we get to decorate for the holidays! As you get all of your lights out of your attic or from the depths of your closet, you may find that some of your string lights are burnt out or broken. Maybe you are ready to upgrade your lights to LED and just want to get rid of your old ones. Whatever the reason, help us keep holiday lights out of landfills and bring your unwanted lights to the Houston Zoo for recycle. The Houston Zoo has helped divert 18,757 lbs of holiday string lights from landfills since the program was started in 2016. That's the approximate weight of two female elephants! Less material sent to landfill helps decrease the demand for new landfills, meaning more space for animals like the beautiful black bear!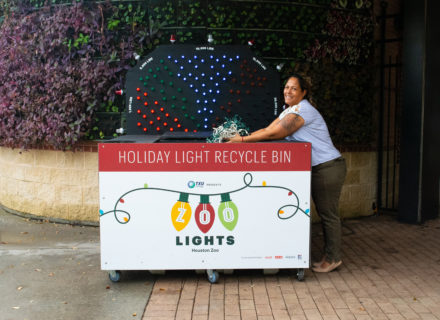 Bring your unwanted holiday string lights to the main entrance of the Houston Zoo until the last day of Zoo Lights on Jan. 12. Simply place them in the bin and we will make sure they are responsibly recycled, so you can enjoy your holidays knowing that you helped save animals in the wild!