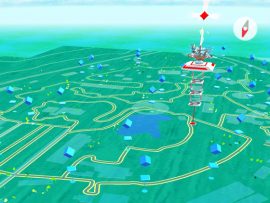 If you need an excuse to get the kids outside (the kids, sure…), start a quest at the
Zoo
 – we're brimming with PokÉmon!
Whether you're an experienced trainer or new to PokÉmon GO, the
Zoo
has its own gym (where app users train their PokÉmon for battle) and more than 25 PokÉStops (where app users go to pick up supplies) to help you up your game.
We've checked out where all the PokÉStops are and confirmed that you can access all the Zoo's PokÉmon in public spaces. You can learn a lot about your favorite animals and see parallels with the app and some of the PokÉmon look like animals we have here. So get outside, have fun, and #CatchThemAll!
If you want to beat the heat, the Houston Zoo is once again staying open late on Fridays this summer thanks to TXU Energy. The Zoo will be open until 8:30 p.m., last entry in at 7:30 p.m. This is a great time to come out and look at the animals in the cooler evening weather and a chance to catch some PokÉmon!
The Zoo offers a safe place to play for kids and families alike, but for the safety of the animals, guest and app users, please be aware of signage around Zoo grounds and do not enter any restricted areas.
See below for Zoo ticket prices and hours:
Regular hours: 9 a.m. – 7 p.m., Last entry 6 p.m.
Friday 9 a.m. – 8:30 p.m., last entry in at 7:30 p.m
Zoo Member – Free
Children 1 and Under – Free
Children 2-11 – $13
Adults 12-64 – $17
Senior 65+ – $10.50