Written by Mary Fields
---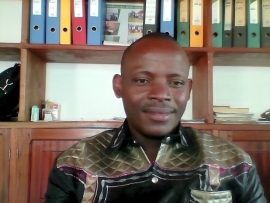 The Houston Zoo would like to introduce you to Jean Paul M'monga from the Okapi Conservation Project! Our Hoofstock keepers have recently become pen pals with Jean Paul to help each other with education and conservation!
So who is Jean Paul? Jean Paul is the Education Assistant Coordinator at the Okapi Conservation Project, or OCP. He educates local communities on okapis and other species, such as forest elephants and chimpanzees in the Ituri forest. He grew up in the Ituri region of the Democratic Republic of the Congo and received his Master's degree in Environment and Sustainable Development at the Bukavu Technical College of Rural Development.
The Houston Zoo partners with many great conservation groups around the globe. The Zoo has been able to help Jean Paul by providing a grant, allowing the OCP to hire Jean Paul fulltime and continue his work at the Okapi Wildlife Reserve.
Jean Paul hopes to share his experiences with the Houston Zoo and improve upon his ways of educating the local communities in his country. As a return, we will be sharing information about how we educate people at the Houston Zoo and what the Hoofstock department does every day!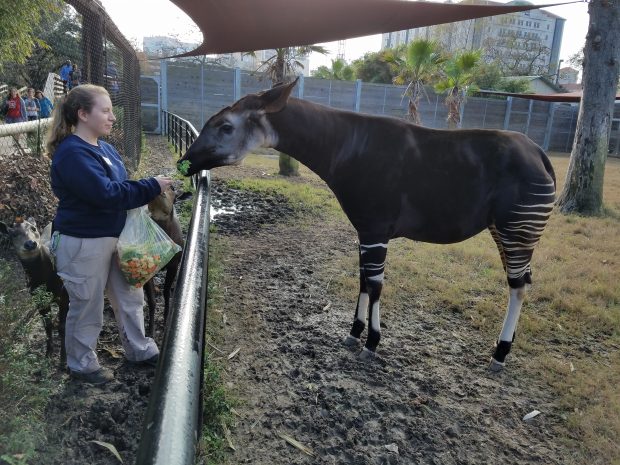 How can you help okapis in the wild? By recycling your cell phones and tablets! You can do this at the Houston Zoo's main entrance. Make sure to follow our blog to continue learning about okapi conservation and about what Jean Paul does!