Zoo News Blog
No Ordinary Veterinarian: Houston Zoo's Gorilla Saving Wildlife Warrior Dr. Noel Comes to Town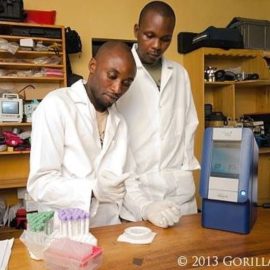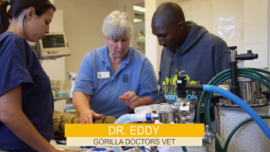 For those of us with pets at home, if one of our animals gets sick, we hop in our cars and drive to an office where the veterinarian does an examination and provides us with a course of treatment. It is a fairly simple process here in the city, but what if our pets didn't have us there to help them? Wild animals encounter this problem regularly, and it is especially difficult for species like mountain and eastern lowland (Grauer's) gorillas to receive care due to their homes being located in mountainous regions with dense forest cover. Luckily, our partners at Gorilla Doctors are not afraid of a challenge, and their dedicated team of veterinarians sometimes trek up to 6 hours in order to provide care to wild gorillas living in the national parks of Rwanda, Uganda, and the Democratic Republic of Congo (DRC). Gorilla Doctors is dedicated to saving ill or injured gorillas, one patient at a time, and each time you visit the Zoo, you are helping to support projects like Gorilla Doctors, even making it possible for us to bring members of their team here for important veterinary training.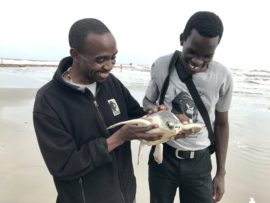 The Houston Zoo has a long history of working with veterinarians from Gorilla Doctors, having had 4 members of their team come to Houston over the past several years to work alongside our veterinary staff. These team members include: Dr. Eddy from the DRC, Dr. Methode from Rwanda, and Dr. Ricky and Dr. Fred from Uganda. We are excited to announce that a 5th gorilla doctor, Dr. Noel, will be traveling to Houston for training in February!
Dr. Jean Bosco Noheri (Dr. Noel for short) first joined the staff of Gorilla Doctors in Rwanda as a laboratory technician in 2009 and rose through the ranks to become a field veterinarian in 2012. Every week, he treks into the Volcanoes National Park to check on the health of the mountain gorilla families. Noel received the Houston Zoo Wildlife Warrior Award in 2017, which is funded through the sale of saving wildlife bracelets sold by the Admissions Team here at the Zoo! This award recognizes exceptional individuals from our wildlife conservation partner programs and provides an experience that will increase their abilities/knowledge.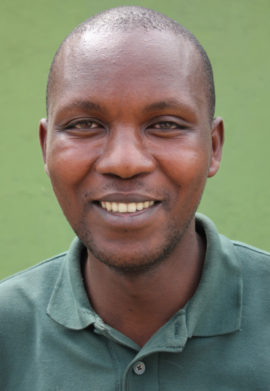 Because Dr. Noel is often called upon to care for other wildlife in Volcanoes National Park, like elephants, golden monkeys, and jackals, he will participate in hands-on clinical training with our veterinary staff so he can apply new and additional skills and lessons to save Rwanda's wildlife. Keep an eye out for him during the first week of February, and if you see him on grounds don't hesitate to say hello!