Written by Stephanie Turner

---
January 28, 2017 marked the beginning of the Year of the Rooster in the Chinese animal zodiac! To celebrate, the Houston Zoo would like to introduce two of our newest animals, the chickens Chanticleer and Marilyn! Both were hatched here at the zoo on October 24, 2016 and have since taken on their roles as ambassador animals.
Chickens were first domesticated over 7,000 years ago in eastern Asia from a bird called the red junglefowl, which is still found in the wild today. The chicken has since spread around the world and is now the most numerous species of bird on the planet. There are over 100 chicken breeds recognized by the American Poultry Association, and they are kept by people as a source of food as well as for companionship.
Meet Chanticleer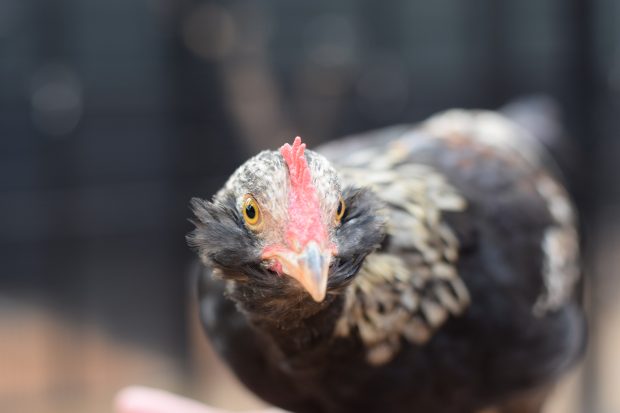 Chanticleer is a salmon Faverolles rooster. This breed originated in the city of Faverolles, France and is known for their feathered legs and fluffy "mutton chops" or cheek feathers.
---
Meet Marilyn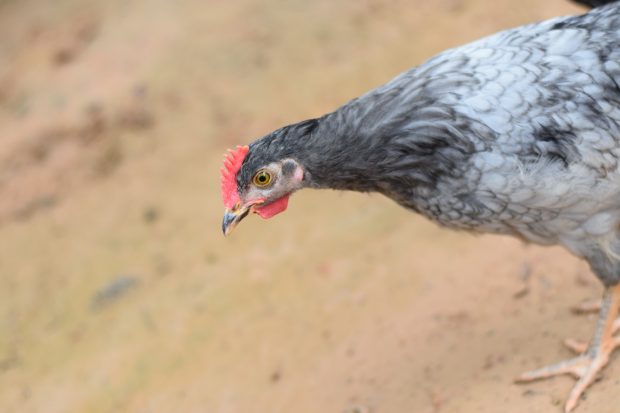 Marilyn is a blue Andalusian hen. This breed comes from the Andalusia region of Spain and gets its name from the typical bluish grey color of the feathers. Not all blue Andalusians are blue though; about half are either black or white.
Look for Chanticleer and Marilyn on your next visit to the Houston Zoo!