We are mourning the loss of 34-year-old Western lowland gorilla, Zuri. The elderly gorilla was under treatment for severe gastrointestinal disease for the past few months, and after a full assessment of his quality of life, and the worsening of his disease despite treatment, the gorilla team and the veterinarians made the difficult decision to humanely euthanize the nearly 400-pound ape.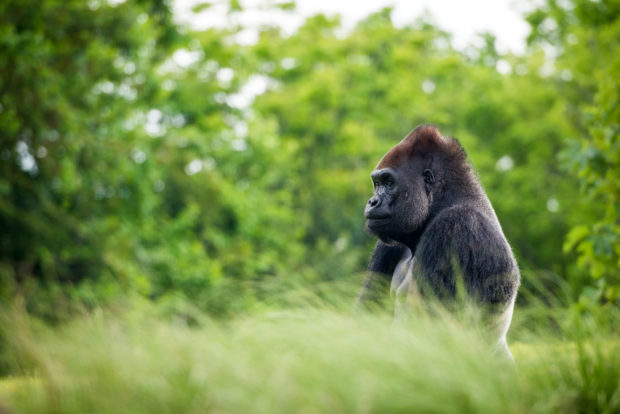 Zuri was the head of the family troop of gorillas and could be seen most afternoons in the habitat in the company of Holli, Binti, and Angel. Zuri was an easy-going silverback and sired 10 offspring, including 15-year-old Sufi Bettine, who recently moved to the Toledo Zoo as a part of the gorilla species survival program.
Zuri had a known heart condition that has been under treatment in partnership with MD Anderson cardiologists. Cardiac disease is a known problem for great apes, like gorillas, and the Houston Zoo has been working with the Great Ape Heart Project for many years to help study this matter.
The Houston Zoo has helped to increase wild gorilla populations in Africa through partnerships with Gorilla Doctors providing medical care for wild individuals, Conservation Heritage–Turambe providing gorilla saving education, and GRACE: Gorilla Rehabilitation and Conservation Education Center providing care for orphaned wild gorillas.
Gorillas face many challenges in the wild, but the zoo is part of efforts in Africa that are finding solutions to these threats.