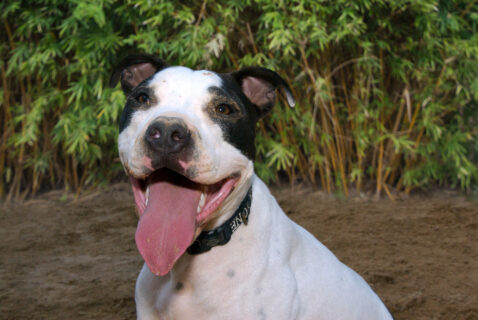 This morning we said goodbye to Max, the 14-year-old terrier mix elephant barn dog. Max was the Zoo's first ever elephant companion dog and quickly became one of the most well-known animals among staff, guests and even other Zoo animals. While the start of Max's life was unconventional, he went on to live a long, happy, and overall healthy life at the Zoo.
Luckily, Max landed at the best-possible place for him since over the course of his life, he developed and was treated for multiple ailments from allergies to hypothyroidism and mast cell tumors. He also suffered from a chronic skin condition known as solar dermatitis. In efforts to protect him from the sun, the animal care team diligently applied made-for-dogs-sunscreen and put a t-shirt on him during the day. Like many older dogs, Max eventually developed dental disease and osteoarthritis.
The Zoo's veterinary team managed his joint condition with traditional pain relievers and added chiropractic and acupuncture therapy, involving weekly underwater treadmill rehab appointments with our consulting complementary-therapy veterinarian Dr. Jessica Marziani, for additional relief. Most recently, Max's health deteriorated, and the animal care and health teams determined adding more medicine would not provide enough relief or comfort.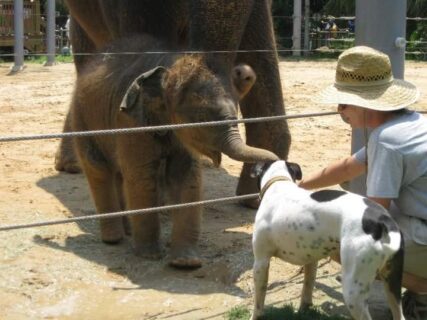 Max's rescue story caught the attention of the entire community. He was found by a zookeeper on the side of the road on Christmas Eve 2008 in Brazoria County. After learning about Max, the elephant team adopted him, slowly introduced him to the elephants and the rest was history. Max and Methai, the elephant matriarch, instantly formed a special bond. Methai always displayed signs of affection when Max was around including flapping her ears, vocal rumbles and occasionally lowered her head to reach eye level with Max. He also enjoyed welcoming baby elephants as this meant the elephant team would sleep at the Zoo leading up to and after an elephant birth. While he liked meeting the new baby elephants it was no secret, he loved all the extra love and attention from having his keepers near him around the clock.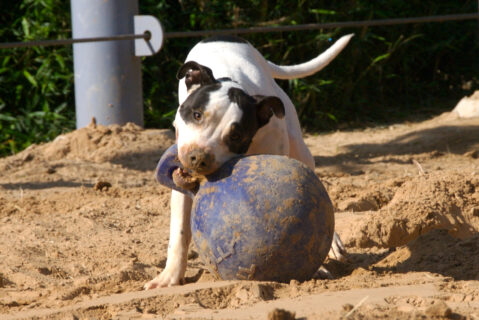 Max's popularity went far beyond Zoo staff. He quickly gained the interest of visitors and even other Zoo animals. If he wasn't checking the perimeter of the elephant yard, he was greeting guests at the cow barn window during elephant baths. Max was often seen going for an afternoon swim in the elephant pools or chasing his all-time favorite jolly-ball while keepers cleaned the yard. Occasionally Max would go to other areas of the Zoo to visit other Zoo animals.
Max will be missed by everyone who knew him.