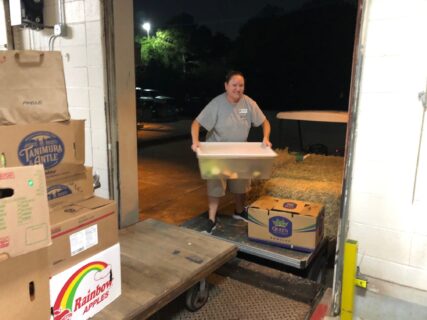 Meet Cortney, one of our Animal Nutrition keepers. She knew she always wanted to work with animals in some capacity and has worked in a variety of animal departments before ending up in Animal Nutrition earlier this year. Read more about Cortney below!
1. The Zoo turns 100 this year, what is your favorite Zoo memory?
I would say helping to hand raise three giraffes and two clouded leopards. I usually worked the overnight shift, and it was really cool being in the Zoo overnight listening to the sounds of the animals.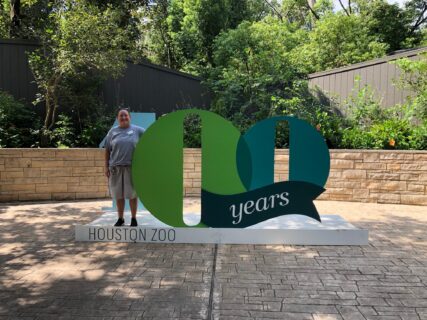 2. Did you always want to be a zookeeper since you were a kid?
I certainly knew I wanted to grow up and work with animals in some capacity. I grew up with all types of animals from geese and a cow to cats and dogs, guinea pigs, mice, and fish.
3. When/where did you start your Zoo career?
My first paid full-time position was at the Memphis Zoo where I worked in the bird department with all types of birds along with African penguins. From there I moved departments and worked in the nocturnal building and then I became a swing keeper working with carnivores, sea lions, hoofstock, and African elephants.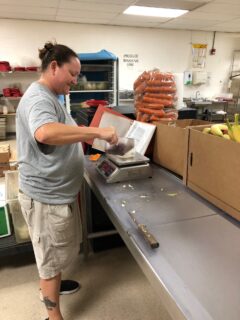 4. What is your favorite animal?
My very favorite animal is the Egyptian fruit bat. Here at our Zoo, my favorite animal is the prehensile tail porcupine.
5. What is something most of your coworkers don't know about you?
That I was in the color guard in high school. That's the group that twirls the flags in band.