Zoo News Blog
Lemur Researcher Dr. Jonah Ratsimbazafy Trains the Next Generation of Wildlife Saving Heroes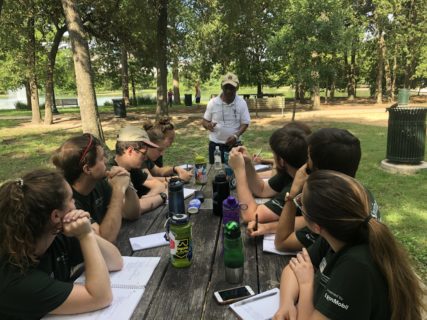 Each year, 10 students from universities around the US are selected to spend a summer at the Houston Zoo in order to train, learn, and work alongside Zoo staff and regional conservation partners as part of the Zoo's Collegiate Conservation Program sponsored by ExxonMobil. For one week, Jonah Ratsimbazafy, Houston Zoo's Director of Madagascar Programs, took a break from his work in the field to lead the interns through activities and discussions tackling current field conservation topics such as monitoring techniques, properly engaging stakeholders, and addressing human/wildlife conflict.
The Collegiate Conservation Program was visited by renowned lemur researcher, Dr. Jonah Rastimbazafy, one of the founding members of Groupe D'etude et de Recherche sur les Primates (GERP). GERP is a community based conservation program that works with local people to aid in the protection and conservation of lemur species. During his time here, Jonah taught us about Madagascar's endangered lemurs and introduced us to the qualities of an effective conservation leader. We developed our leadership skills through daily lectures and practical leadership activities.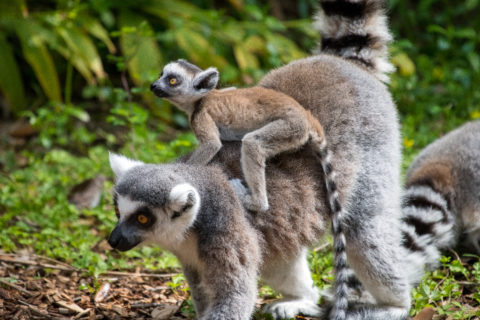 One of the most interesting days we spent with Jonah was when he shared his process for planning the Lemur Festival that he introduced to Madagascar in 2014. The most important part of planning a conservation event, according to Jonah, is to first understand your objectives. The primary objective of this festival was to raise awareness and pride for lemurs among the Malagasy. This festival has been a resounding success, and the locals have even begun to organize their own conservation events independently! This kind of engagement and empowerment of the local Malagasy people was the core of Jonah's lessons and activities in leadership.
"Meeting Dr. Jonah, and seeing his passion for saving lemurs was absolutely inspiring. He taught us what it means to be a conservation leader, and I learned from him how great the positive impact of the Houston Zoo can be, even as far away as Madagascar. When speaking of experiencing failure as a leader, Dr. Jonah said 'Sometimes you win, sometimes you learn.' When you try to share a conservation message with people, you may not reach everyone, but you can learn so much about empowering people in the process."  -Chase Gonsoulin
The value of the partnership between conservation leaders and the Houston Zoo was often highlighted by Dr. Jonah. In saving a species such as the lemur, which can only be found in Madagascar, it is necessary to engage with the local Malagasy people who are a great resource of potential conservation leaders. Jonah explained how leaders are made, and how species are saved by describing the difference between "In-Situ" (where the animals live) and "Ex-Situ" (elsewhere in the world) conservation.  This work then becomes "Ex-Situ" when it helps inform the building of exhibits at the zoo, and is used to inspire zoo visitors through experiential learning.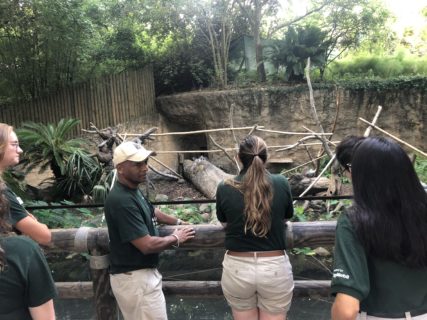 We concluded our week with Dr. Jonah by applying what we had learned about leadership through a debate about plastic use. One half represented the pro single use plastic side and the other half tried to convince them to give up single use plastics. After the debate Dr. Jonah gave each of us parting gifts of a GERP "I love Lemurs" t-shirt, necklace, postcard, and a certificate stating that we had completed his conservation leadership training. We leave our week with Dr. Jonah inspired to stand as leaders in our communities, to empower them to become conservation leaders in their own lives, and to invite them to help save lemurs in the wild by visiting the Houston Zoo.