We love our Members. Their incredible support allows us to make a difference to animals both locally and all over the world. This month, we're spotlighting a family of Zoo Members that deserve recognition. We're thrilled to introduce you to June's Featured Members: the Buhr family.
---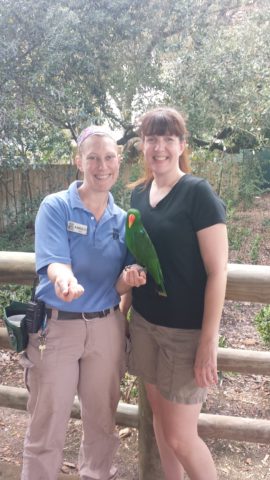 We love being members of the Houston Zoo! My daughter Mikaela and I received a family membership as a gift when we first moved to Houston 5 years ago and we've renewed it ever since. We definitely make good use of our membership, as we usually visit the zoo three to four times a month. Sometimes these visits are only an hour or two and sometimes they take an entire afternoon, but no matter how long we are there, we always have a great time.
One of our favorite things about the zoo is the large selection of keeper chats and we try to time our visits to attend as many as possible. We have learned about llamas, cheetahs, bats, kookaburras, mole rats, buzzards, tarantulas and more in the past month. The keepers are enthusiastic about their animals and are always willing to answer any questions, whether it's during an official chat or when you approach them in the zoo. We especially like learning the little things about the animals that you wouldn't know otherwise, like their names, favorite foods, and quirks that make them so unique.
If I had to choose two main things that keep us coming back to the zoo so frequently, it's the staff and the zoo's mission. The Houston Zoo staff is comprised of amazing people that enjoy their jobs and are passionate about the animals. We're on a first name basis with staff at the entrance gates and Swap Shop, as well as some of the keepers and they always have a smile on their faces. We've never had a bad experience with the staff in the years we've been there and, in fact, several have gone above and beyond to make our visits even better.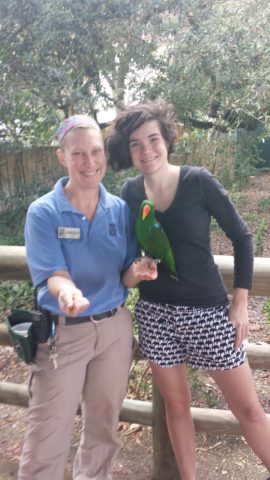 The zoo's mission is near and dear to our hearts. Animal and environmental conservation is something we care about, and it's great to see an organization that not only says it's passionate it but follows through. The support and training that the zoo provides for organizations directly impacting endangered species is important and I'm happy to know that my membership money contributes to that. I'm also impressed with the zoo's recycling program and their commitment to have all of their food provided by local sourcing.