Zoo News Blog
Houstonians Decked Out to Dive Under the Sea at Zoo Ball: An Aquatic Affair
As a cool breeze slipped into town, more than 450 of Houston's finest gathered to celebrate the Houston Zoo at its annual black tie fete, raising more than a million dollars to support the zoo. This year's event, hosted by chairs Joe and Susie Dilg, was themed to match the zoo's commitment to sustainable seafood and the reduction of single-use plastics to help save the seas.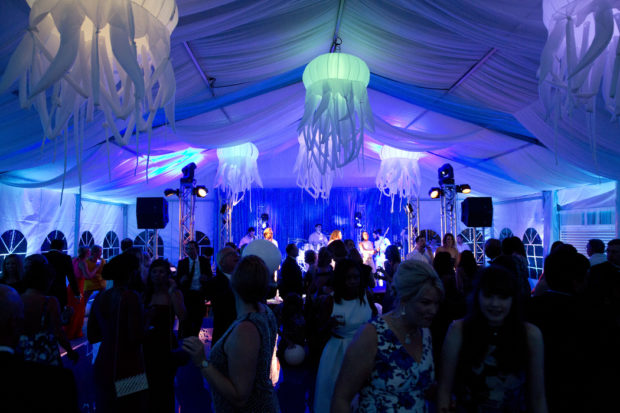 The party-goers turned up the volume on gowns and glamour, and the zoo transformed its tented event space, Masihara Pavilion, into an enchanting under-the-sea soiree. The zoo's new in-house catering group, Taste, served a multi-course dinner of mouthwateringly tender braised short rib over stone-ground grits with Gouda and lobster.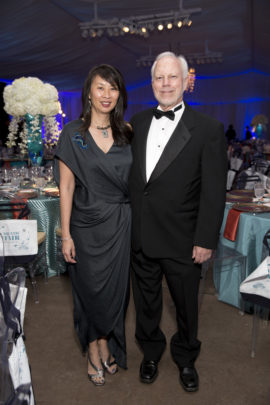 During dinner, guests were treated to a heartfelt speech by the co-chairs honoring Suzanne Nimocks, the zoo's former board chair and event honoree as well as Phillips 66, the event's corporate honoree. Houston Zoo CEO and president, Lee Ehmke, spoke some words of gratitude and presented a short video about the zoo's accomplishments.
Guests bid on silent auction items during cocktail hour with the highest bid going for $3,300 for the Vet for A Morning prize. After dinner, a spirited live auction called by auctioneer Mark Thomas, showcased three very competitive items that were snatched for top dollar. A safari to Tanzania sold for $18,000, a week-long-stay at a private residence in Park City, Utah topped out at $14,500, and the chance to name the next sea lion pup born at the Houston Zoo raised $11,000.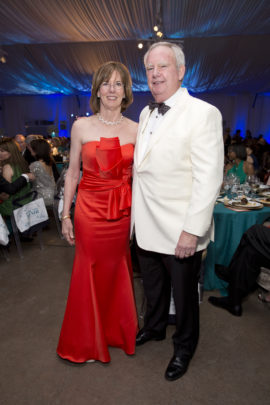 Once dinner and the program completed, IDT Band from Dallas brought the house down at an After Party hosted by the zoo's young professionals group, Flock. Party-goers grooved to dance hits from today and yesterday, and munched on late night bites like sliders, pretzels and a mix-it-up popcorn station.
Faces in the crowd: Susie and Joe Dilg (Chairs); Tim Roberts – Philips 66 (Honoree); Lee Ehmke (Houston Zoo CEO) and Sue Chin; Roxanne Almaraz (Auction Chair); Bobbie Nau; Courtney and Bas Soleveld; Candace and Brian Thomas; Cathy and Joe Cleary; Cullen Geiselman; Molly and Coert Voorhees; Myrtle Jones; Elizabeth and Jud Wolfe; Leticia and Steve Trauber; Soraya and Scott McClelland; Leslie and Shannon Sasser; Jennifer and Chris LaPorte; Alie and Dave Pruner; Beverly and Jim Postl; Anne Chao