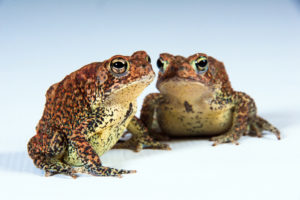 On September, 24, 2018, during the annual conference of the Association of Zoos and Aquariums (AZA) in Seattle, the Houston Zoo was presented five major awards to recognize its substantial contributions in wildlife conservation and volunteer engagement.
The zoo's volunteer program staff and corps received Top Honors for Volunteer Engagement, noting that in addition to supporting zoo operations and guest service needs, its volunteers regularly champion conservation efforts both on and off zoo grounds. Over the past two years, Houston Zoo volunteers have donated more than 42,00 hours of service to further the organization's mission to connect communities with animals to inspire action to save wildlife.
Top Honors in North American Conservation was awarded to Houston Zoo and Ft. Worth Zoo for support of, and participation in the Houston Toad Recovery Program, a comprehensive effort combining the creation of assurance colonies, successful re-introduction into the wild, and community engagement and education.  As a winner of this prestigious award, the program will receive $25,000, thanks to the generosity of the Arthur L. and Elaine V. Johnson Foundation.
Additionally, out of four winning submissions for the William G. Conway International Conservation Award, the Houston Zoo was named in three.
The Houston Zoo shared Top Honors in International Conservation Award with the Minnesota Zoo and North Carolina Zoo for the Scaling Up Community-based Black Rhino Conservation in Namibia Project, which has played a significant role in reducing poaching by 83% over the past five years. Rhino tourism activities have generated over $1,000,000 since 2012.  This acknowledgement also comes with a $25,000 award, which will be used to continue the important work on the ground in Namibia.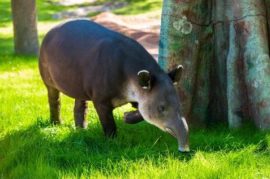 A Significant Achievement Award for the Lowland Tapir Conservation Project was presented to the Houston Zoo, along with the Columbus Zoo and Aquarium, Walt Disney World Resorts, Jacksonville Zoo and Gardens, supporting the crucial long-term work of Dr. Pati Medici, a leading researcher working with tapirs in South America.
A Significant Achievement Award for the Okapi Conservation Project was also presented to Houston Zoo, joining eight institutions protecting the world's largest population of okapi in the turbulent environment of the Democratic Republic of the Congo.
The zoo is honored to be recognized with these awards and proud to be part of an impressive group of organizations and wildlife conservation partners making a positive global difference for wildlife.