Zoo News Blog
Houston Zoo Hosts Urban Pollinator Planting Project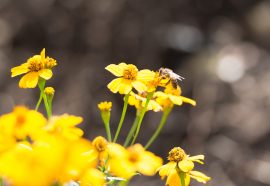 In partnership with the NFL, Houston Super Bowl Host Committee, Verizon and Trees for Houston, the Houston Zoo celebrated the opening of a new pollinator garden at the zoo on Monday, Jan. 16. As Houston prepares to host Super Bowl LI, this group of organizations is working to promote green initiatives and encourage environmentally friendly behaviors like planting backyard gardens that help pollinators and native wildlife. A brief opening ceremony included speakers Jack Groh – Director, NFL Environmental Program; John Dorn – Verizon; LaMecia Butler – Houston Super Bowl Host Committee; Barry Ward – Trees for Houston; and Lee Ehmke – President & CEO, Houston Zoo.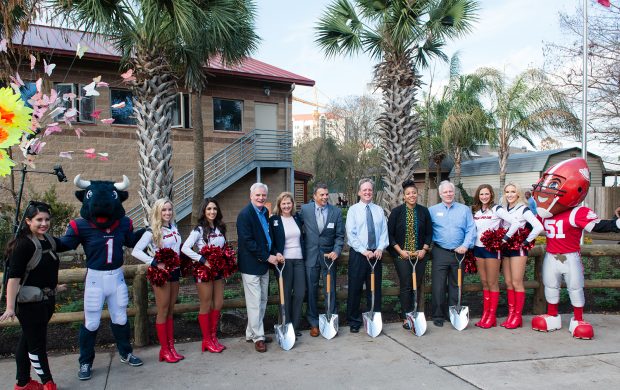 Texans Cheerleaders, team mascot TORO, and representatives from the partnering organizations created a buzz around the newly established garden as visitors enjoyed educational activities and met pollinating animals like a macaw and Hercules beetle. Bees, birds, bats, and many other animals are all pollinators that play a critical role in the production of the fruits and vegetables eaten across the world.
Houston provides a key resting stop for pollinators as they journey from Canada to Mexico, making this project an important step in protecting numerous species. Houstonians can make a difference for these imperative animals by planting native plants in their backyards and reducing the use of pesticides.