The Houston Zoo partners with organizations around the world to save wildlife. In Central Africa, we partner with three organizations (GRACE, Gorilla Doctors and Conservation Heritage-Turambe) who are all working to save gorillas in the wild. These organizations often work together to achieve their missions of making sure gorillas are safe in the wild.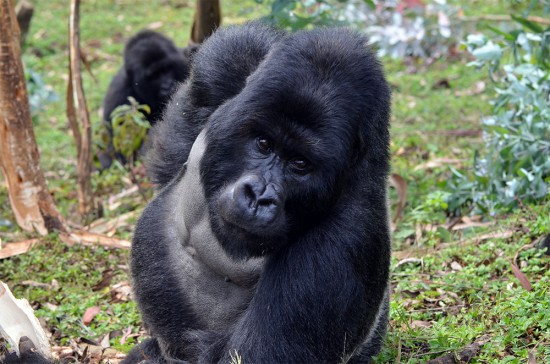 Recently, our partners at Conservation Heritage-Turambe (CHT) were able to take 57 children and 16 adults from Rwanda to visit their own local wildlife-mountain gorillas because of Houston Zoo funds generated from our guests and Members. The Zoo's support and partnership with Conservation Heritage-Turambe helps make these gorilla trek experiences for local community members possible. Although these folks live right alongside gorillas and the National Park, the entry fees for going into the park and seeing gorillas are too high for most local people to afford.
Our friends at CHT reported back to us on the experience and we wanted to show you to see how your visit to the Houston Zoo can make a big difference across the globe.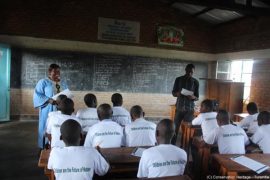 Here's what CHT had to say, "Recognizing that all living things are connected, CHT teaches its students the importance of promoting good health among human populations for the survival of mountain gorillas, and other nearby wildlife populations. Although some CHT's activities like tree planting take place outside the classroom, most of CHT's lessons take place inside the classroom.
After having seen mountain gorillas in their natural habitat, children were so happy and excited to share their experience in nature with the rest of their school, family members, neighbors and community.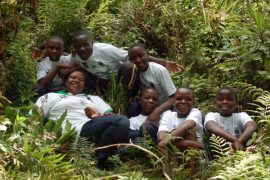 We keep on discovering more about these children and what they think about the beauty, mountain gorillas in their community. They are neighbors and it is good they are eager to learn more about them. Then be able to conserve them!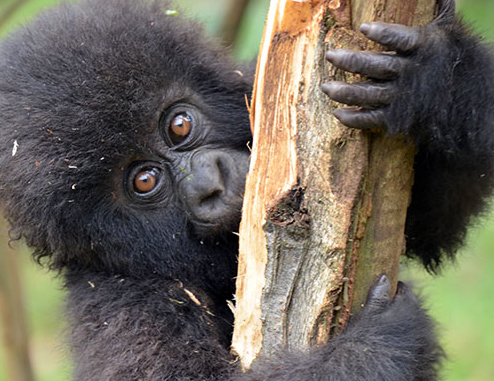 Conservation Heritage – Turambe deeply thank very much Papoose Conservation Wildlife Foundation and Houston Zoo for their generous support. They have put smiles on these children's faces. Thanks to your support, these children were able to learn from what they see. They are now aware of the beauty of the nature. They have been there and they felt it. Thank you once again for offering the nature experience to these children and the wonderful experience to be in nature. CHT Team, the children and partners thank you for your continuous support."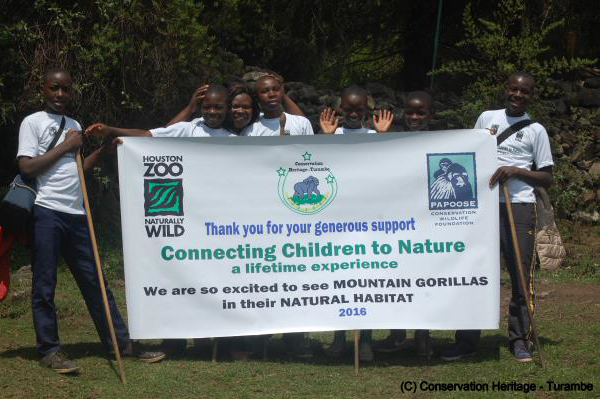 All photos courtesy of Conservation Heritage-Turambe