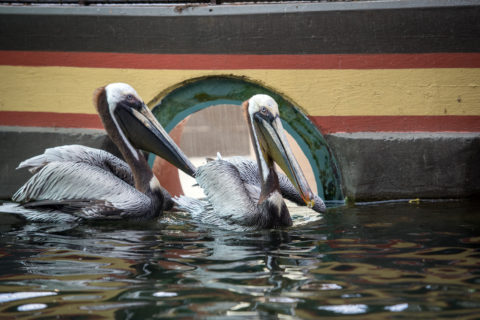 On today's livestream, you were able to go meet Heather, one of the Zoo's incredible Children's Zookeepers, and see our brown pelicans, ruddy ducks, and laughing gull up close. Our keepers and veterinarians provide the highest levels of care for every member of our flock, watching over them to assess their needs. The Zoo also works to protect birds like pelicans in the wild right here in Texas by reducing our use of plastics! Birds like pelicans can often become sick or injured as a result of ingesting plastic or becoming caught in it, so reducing our use of these items helps to keep them safe.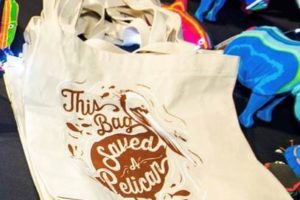 In 2015, the Houston Zoo removed plastic bags in the gift shops to protect animals in the wild. In 2017, we eliminated single-use plastic water bottles, and as of March of 2018, the Zoo has removed single-use plastic straws from all concession stands on zoo grounds. Through these actions, the Zoo is able to prevent an estimated 80,000 plastic bags, 300,000 plastic bottles, and nearly 23,000 plastic straws from entering landfills and the environment each year, protecting animals like pelicans, sea turtles, and other marine life.
Two years ago, the Zoo began partnering with local bars and restaurants to help them transition from single-use plastic straws to offering reusable or non-plastic straws (like those made of paper), only on request to help save animals like pelicans in the wild. Single-use plastic items like bags, bottles, and straws are typically used once, and end up in our waterways like bayous, lakes, and oceans if not contained properly. It's estimated that in the U.S. we use 500 million single-use plastic straws every day! Animals like pelicans may mistake a plastic item for food, ingesting it and causing them to get sick. By reducing plastic use in the city, we are protecting these animals in the wild. To date, 6 bars and 1 chain restaurant have gone single-use plastic straw free with the Zoo, increasing the demand for paper straws in the city, and keeping over 860,000 straws out of landfills and the ocean annually.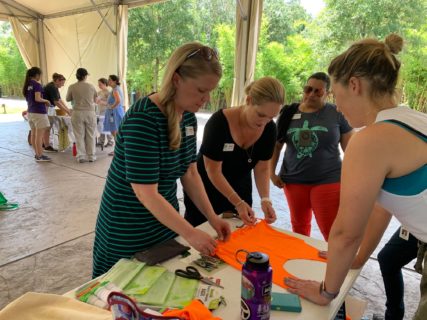 Each July, Zoo staff also participate in a global challenge known as "Plastic Free July" – a movement that helps millions of people be part of the solution to plastic pollution and save wildlife. After staff saw how much plastic they could keep out of landfills in just one month, they began thinking about the wildlife-saving impact we could have if we recycled even more items that we use in our daily lives. Through our partners at Terracycle we've been able to create programs at the Zoo to recycle even more items like toothbrushes and dental hygiene items, colored markers, and even single-use plastic gloves!
By supporting the Zoo's Emergency Zoo Fund, you're helping us care for the animals at the Zoo and protect animals like pelicans in the wild.