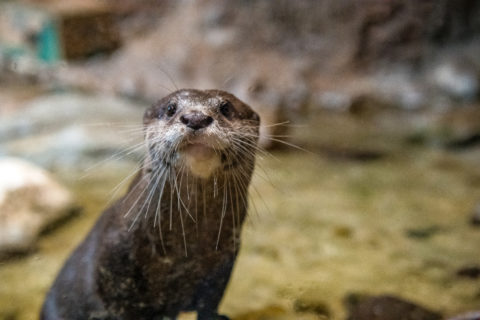 During this week's Facebook Live series, you were able to meet a few of the Zoo's amazing animal care professionals and see some of the animals they care for, including Asian small-clawed otters. Our keepers and veterinarians carefully watch over and provide the highest levels of care to all of our animals. We also support people in Southeast Asia providing care for, and protecting, otters in the wild.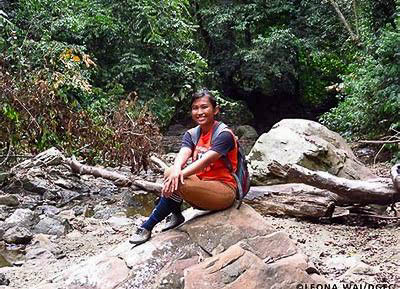 The Zoo provides training, supplies, and education for a young Malaysian scientist named Leona Wai. Leona was in her final year of a bachelor's degree in Conservation Biology at University Malaysia Sabah (UMS) when she decided to shift her focus to saving the otters she grew up with in Borneo.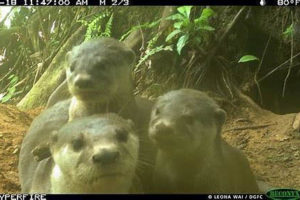 Leona watches over the health and activity of wild small-clawed otters and other otter species (smooth-coated otter, Asian small-clawed otter, Eurasian otter, and hairy-nosed otter) using special cameras placed in the forest and near the river. Through the use of these cameras she's been able to discover new populations of otters, as well as see how they move and what they eat. The otters often accidentally ruin fishing nets when they are looking for food, so Leona works closely with local fisherman to help reduce conflict between the otters and people. She helps them find ways to fish alongside the otters and they help her collect information. She even has a Facebook page where local communities can report sightings of otters on. Leona has been watching and enjoying the Zoo's Facebook Live videos just like you!
"Wildlife and nature have been my passion since I was young and I have fallen in love with otters ever since I first saw them in a zoo. Their unique behavior and fierce-yet-adorable appearance was what attracted me most." – Leona Wai
Asian otters can be found in the Lower Kinabatangan and several other areas in Sabah. The good news is that people in Sabah and the rest of the world will soon get to know more about the wild otters in Borneo, thanks to the Zoo's support of Leona Wai's work. By supporting the Zoo's Emergency Zoo Fund, you are supporting the animals and all of our animal care professionals here and around the world.