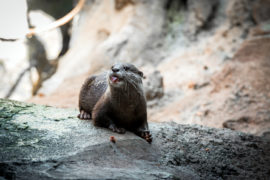 You probably know that the Houston Zoo has celebrated many additions to our animal family in 2017. We welcomed the births of two Masai giraffes, a California sea lion, two red river hogs, two jaguars, and even an Asian elephant! We also welcomed the arrivals of two cheetah cubs, and Hasani, a male lion, just joined our pride
All of us at the Houston Zoo are grateful to know that no matter how much our animal family grows, they have your support. One of the ways you can help our animals is by giving them the Gift of Grub. This special year-end campaign directly supports the care and feeding of every animal at the Zoo. As ambassadors for their wild counterparts, Houston Zoo animals deserve the best care possible—starting with tasty treats and nutritious meals! Every dollar you give goes toward our animal care program, and our generous partner, TXU Energy, is doubling the grub goodness by matching $50,000 in contributions to this campaign.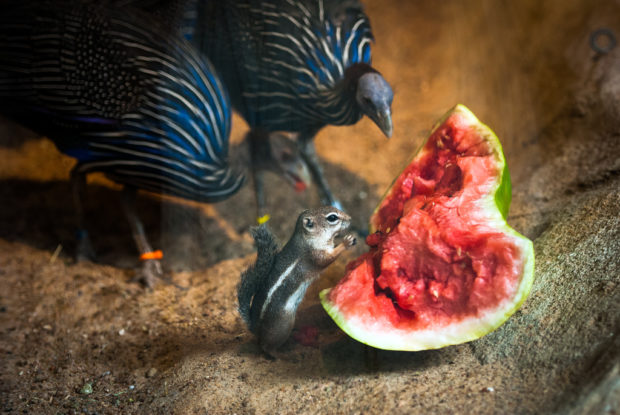 Here's what your gift could buy for our animals:
$25 could buy five pounds of tempting trout for our otters
$50 could buy 150 pounds of crunchable carrots for our red river hogs
$100 could buy 50 pounds of mouthwatering meat for our jaguars
$250 could buy 27 bales of hearty hay for our Asian elephants
Will you Give the Gift of Grub to Houston Zoo animals this holiday season? This campaign ends December 31st, so please give today at www.houstonzoo.org/grub!