Zoo News Blog
Five Under Five – Meet our Youngest Asian Elephants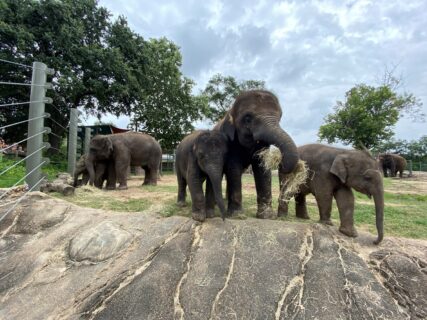 In 2019, the Association of Zoos and Aquariums (AZA)'s SAFE program announced that August would become Asian Elephant Awareness Month. This month is dedicated to raising awareness about the threats facing Asian elephants in the wild and celebrate the endangered species. Although both species of elephants are endangered, wild Asian elephant populations are about 10 times lower than their African counterparts with an estimated 40,000 – 50,000 Asian elephants remaining worldwide.
Here at the Zoo, we are lucky to have 13 Asian elephants, five of which are five years old or younger. These little ones enjoy playing together and bring a lot of enjoyment to both staff and guests alike. Get to know them!
Joy
Joy is the oldest of the group and turned five years old in July. She enjoys climbing on logs and rocks and swimming with her siblings. Joy takes her big sister status seriously and can often be seen watching over her little brother Nelson while he naps.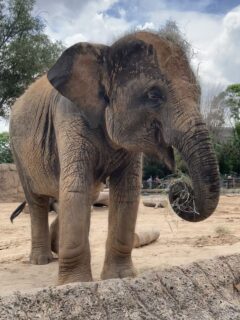 Tilly
Tilly, our resident four-year-old, is a bit of a tomboy and likes to play rough with the boys, Nelson and Teddy. She enjoys training with her keepers and stays very focused during sessions.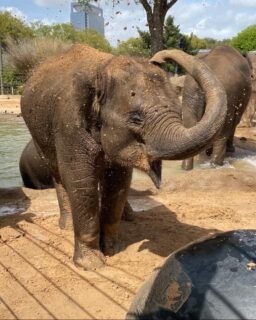 Nelson
Nelson, our quarantine baby, turned two earlier this year. His tusks are now visible and he enjoys play wrestling with his siblings, especially Tilly and Teddy. He also enjoys a nice dip in the pool when the weather is hotter.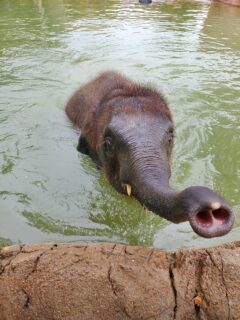 Winnie
Winnie is the oldest of the two little ones, born in March 2021. She was the first baby at the Houston Zoo conceived through artificial insemination to first-time mom, Tupelo. This one-year-old loves learning new behaviors and showing off what she has learned.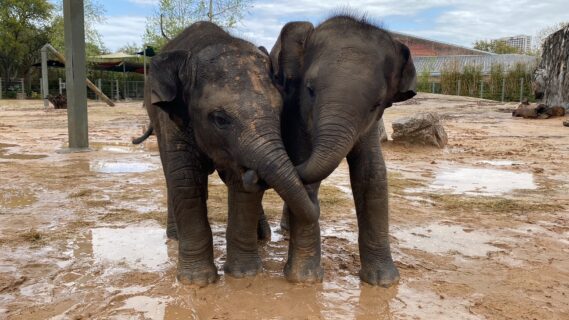 Teddy
Teddy is our youngest elephant and is two months younger than Winnie, turning one year old this past May. Teddy and Winnie enjoy playing and climbing on top of each other. Look for his little tusks already starting to grow in!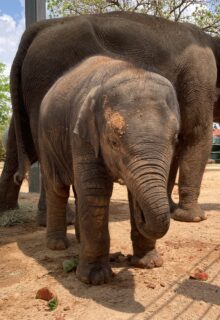 Come by the Houston Zoo to see all of our elephants and show your appreciation for the species throughout August for #AsianElephantAwarenessMonth!