Zoo News Blog
Five Reasons to Come to the Zoo's Lion and Cougar SOS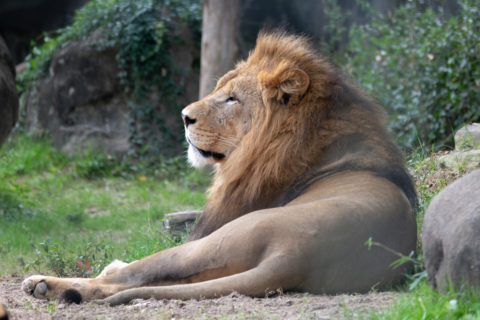 #1 See Lions and Cougars Up Close
Get a closer look at our lions and cougars at our Lion and Cougar Spotlight on Species (SOS) event during three special zookeeper chats at 8:30 a.m. (members only), 11:30 a.m. and 1:30 p.m. Hear from the keepers about these wonderful animals, and the ways that the Houston Zoo and their conservation partners are helping to save their wild counterparts. This event specifically highlights the work of the Niassa Carnivore Project in Mozambique, which monitors one of the last remaining large populations of lions in the world. Visit our education tables to learn about our animals at the Zoo, see some of their favorite toys, and find out how much they eat every day!
#2 Celebrate Mozambique-style
At 9:00 a.m., enjoy some of the same games that are played during the Lion Fun Days celebration in Mozambique! A game of tag demonstrates the choices that lions must make, and the importance of proper housing of livestock, while spoon races highlight how small things that we may take for granted often make a big difference to others.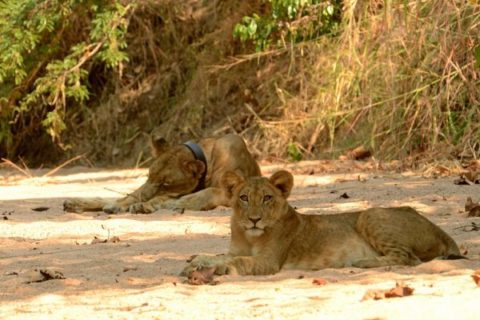 #3 Enjoy Niassa-inspired Arts & Crafts
We'll have arts and crafts activities throughout the day, like the celebration in Niassa! Painting is a beloved activity for the children in Niassa, which they only get to do once a year at their Lion Fun Days. Don't worry parents, we opt for crayons at the Zoo! Leave messages for our  cats on fun banners, color pictures of cats, and make bead jewelry –an important part of many African cultures.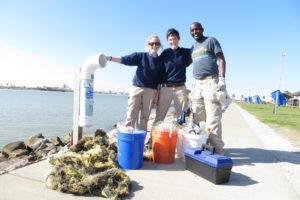 #4 Take Action to Help Save Wildlife
While learning about the hard work done by the Houston Zoo and our conservation partners, stop by our Take Action initiative tables to learn how YOU can help save wildlife right here at home by conserving paper and plastic. One of the biggest challenges facing lions is being caught in snare wires, which are set to catch bushmeat for food and trade but also inadvertently kill large predators including lions. Our local wildlife face similar challenges with plastic that hasn't been disposed of properly, including becoming ensnared in monofilament fishing line along our coast. A little closer to home, learn about purchasing recycled content paper products, including toilet paper. Did you know the average household uses 120 rolls of toilet paper each year? 27,000 trees are cut down every single day to provide toilet paper for the world. These trees are important habitat for animals, including cougars.
#5 Learn How to Coexist with Wildlife
Learn the importance of coexisting peacefully with wildlife, including predators. Did you know that we have cougars and black bears right here in Texas? Many of the methods being implemented in Africa are also very effective right here at home! Securing animals at night, installing motion-sensing lights around your home, and resisting the temptation to feed wildlife can keep us all safe.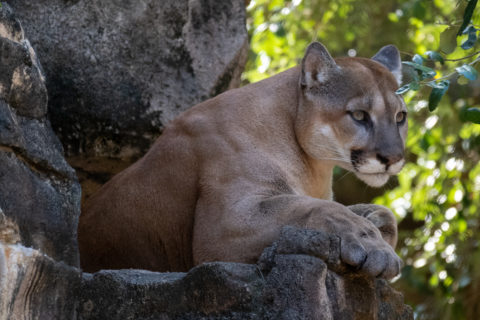 We hope you'll join us this Sunday, Nov. 3 from 9:00 a.m. to 2:00 p.m. to learn more about these two incredible cat species.