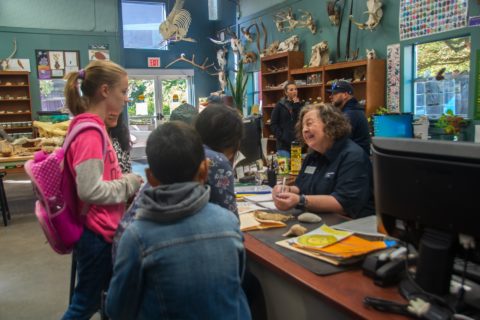 Every month, the Houston Zoo hosts Member Morning on the first Saturday of the month and spotlights a specific section or animal. Members can come to the Zoo one hour before we open (8:00 a.m.) to get an early start on the day and meet some amazing staff and animals. Our February Member Morning is this Saturday, Feb. 1, in the John P. McGovern Children's Zoo, including the Swap Shop!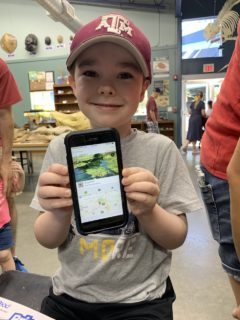 If you don't know about the Swap Shop, here are the basics. The program encourages people to get out in nature. You bring in things you find in nature to trade. You can bring in three items per person each day that you visit, and it is open to all ages so whole families can trade. You will earn points for the items you bring in and then get to spend the points in the shop.
If you don't have a nature item, there are other things you can get points for. The Swap Shop participates in all the Zoo's conservation initiatives and gives points when you do too! You can receive points for any of the following:
Reports, drawings, projects, or pictures of any nature topic
Bringing in your trade items in a reusable container
Having a reusable water bottle with you when you trade
Showing pictures of you recycling
Conservation reports, drawings, or other artwork
Showing pictures of your pollinator garden
Bringing in cell phones, tablets, smart phones, iPod, iPad or other tablets, Wi-Fi hot spots, hand held gaming devices, GPS, electronic accessories such as chargers and blue tooth headsets to recycle
Bringing in toothbrushes, clean empty toothpaste tubes, or floss containers to recycle
Showing pictures of you buying sustainable seafood
Showing pictures of cleaning up the beach
Pictures of you recycling Christmas lights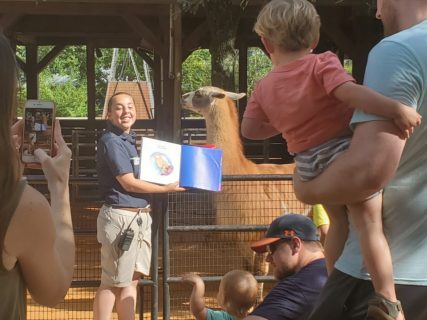 So many fun things will be happening! There will be tables where you can learn about some of the Zoo's take action conservation initiatives (paper, plastic, pollinators, cell phones, sustainable seafood and palm oil) and some amazing keeper chats with cool ambassador animals to meet just for the occasion. There will be drawings for giveaways in the Swap Shop too! Be sure to stop by and join the fun.
Want to learn more about the Swap Shop? Visit our Swap Shop page for more information.