We love our Members. Their incredible support allows us to make a difference to animals both locally and all over the world. This month, we're spotlighting a Zoo Member family that deserves recognition. We're thrilled to introduce you to March's Featured Members: The Cruse Family.

---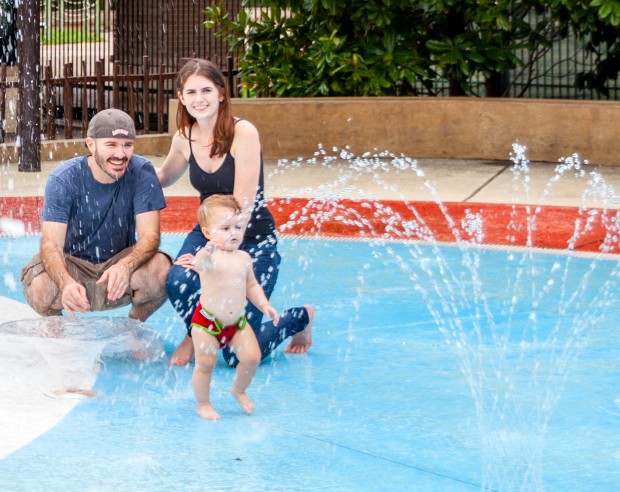 We asked Mr. Cruse to share a few words about what being a Zoo Member means to his family. Here's what he had to say.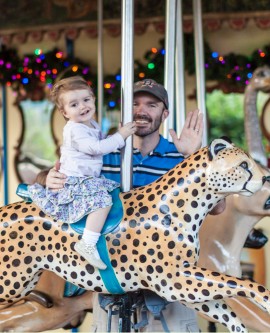 "The Houston Zoo has been our favorite place to go as a family since we moved to Houston a couple of years ago. We started our membership two years ago when we had our wonderful daughter, Linden. We live a skip and a hop across Hermann Park so we end up at the zoo fairly often when the weather is nice. I love the look on my daughter's face when she see one of the animals and I have really liked that she knows what the animals in her books look and sound like in real life.
One of our favorite places to go in the zoo has been the "Natural Encounters" house. Its soft floors were a perfect place for her to figure out how to walk and run. Now she's even brave enough to crawl through the tunnel of piranhas and explore the dark corners where the bats hang out. There is even a little stage in the back where she practices performing her dance moves in front of the cast of "Finding Nemo." My favorite "natural encounter" is the sloth, it's a treat when you get to see him on the go!
There are always new and exciting things going on at the zoo for people of all ages. This past year we went to "Feast with the Beast" which had amazing food from all over Houston and a rock concert for a well deserved night out with just me and my wife. We've seen a wombat being walked through the zoo and gotten to touch various reptiles and have watched sea lions cleaning trash out of their pool. Linden really enjoyed feeding the giraffes and when she's good we take her on the carousel and she can barely contain her excitement! In the summer there is no better place to cool off than the splash pad.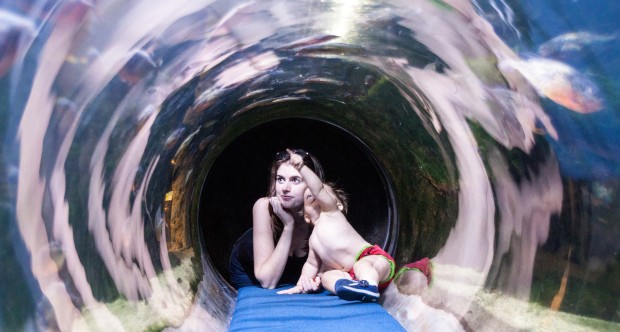 As Linden grows, and the zoo grows, so do the number of friends we have in Houston. We've always had the membership which allows us to bring in our friends and extended family as well. Some days my wife will bring her "hike it baby" group of moms in with their gangs of almost two year olds to walk around chasing bubbles and making animal sounds. Some days I'll bring in a group of gaming friends to play a GPS game called "ingress" which makes everyone visit all of the exhibits in the zoo and turns the zoo a virtual shade of green. No matter if we come with a large group or a just our little family we always have such a wonderful time exploring the exhibits and learning new things every time we come, even if it's just how to say giraffe."

---
From all of us here at the Houston Zoo, we want to say thank you to the Cruse family and all of our Zoo Members. As a Houston Zoo Member, your support truly makes an impact on the growth of our Zoo and conservation efforts. THANKS!