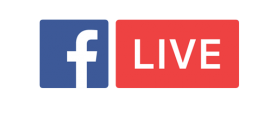 Every four years, elephants and donkeys battle it out for power, and this year might be the most contentious clash in modern history. Election coverage has been relentless and this Tuesday will be no different. But this year, the Houston Zoo is offering a break from the madness with a 12-hour Facebook Live interactive video event where people can see what it takes to give an Asian elephant a bath, or find out what a donkey's genetic cousin, the zebra, eats for lunch. The Houston Zoo is inviting people to take a few minutes away from the stress and watch a sea lion play with her pup, see a giraffe up-close, or ask a zoo keeper a question about western lowland gorillas.
On Tuesday, Nov. 8 from 7 a.m. to 7 p.m. the Houston Zoo will take viewers on a journey throughout the zoo, getting close to the animals and talking to the experts who care for the incredible animals every day. Watchers will be able to ask questions live, and hear answers straight from the source.
To follow along, "like" the Houston Zoo's Facebook page at www.facebook.com/HoustonZoo.