Zoo News Blog
The Endangered Houstonian: Houston Toad Populations on the Road to Recovery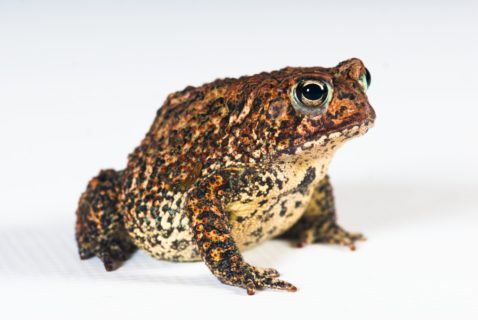 A native Texan and Houstonian, the extremely rare and elusive Houston toad hasn't been seen within Houston city limits since the 1970's. Urban expansion, while great for the city, has created many challenges for our small friends over the years in the form of habitat fragmentation and increased pollution. Extended periods of drought have also made life more difficult for the Houston toad. As a result of habitat loss, the Houston toad had no choice but to abandon city life and is now found only in areas of deep, sandy soil in east-central Texas. While the Houston toad may not call the streets of Houston home, it still has a place within our Zoo, with the hope that one day this species will thrive in numbers large enough to return it to its old stomping ground.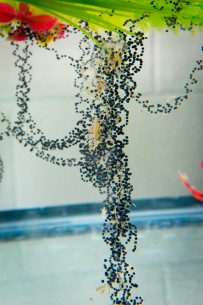 Behind the scenes, the Houston Zoo maintains a ~1,200 ft2 Houston toad quarantine facility that serves as a location for the captive breeding of Houston toad egg strands for release into the wild. This facility is managed by two, full-time Houston toad specialists who care for the toads and work closely with the program partners in the breed-and-release efforts. This year, February 9th marked the beginning of the Houston toad captive populations breeding season. Within the Zoo's special facility lives a colony of adult Houston toads that are cared for by members of our herpetology and veterinary teams. The goal during breeding season is to help healthy toads breed and lay eggs, with the hope that surviving offspring will boost Houston toad numbers in the wild, and add genetic diversity to the existing population, which is essential for any species' survival.  Just last year, the Houston toad team was able to release 900,000 eggs back into the wild, which is an incredible success for a species that is constantly fighting off the looming threat of extinction.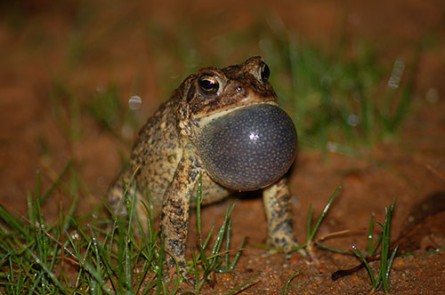 Work to save the Houston toad has been ongoing for years, thanks to a dedicated network of organizations including universities, federal and state wildlife agencies, non-governmental organizations, and the Fort Worth Zoo. In 2015, we began to see the results of our releases with a small number of adult toads appearing at our release sites.  Egg production for release has increased dramatically each year so that over 1,000,000 eggs were produced by the Houston Zoo in 2018 alone for this release program! As of April 2018, over 270 adult toads have been found at the release sites, along with a minimum of 13 wild egg strands in one pond alone. Our releases of large numbers of captive produced eggs and tadpoles has resulted in the initial establishment of a wild population at Griffith League Ranch where they had not been seen since 2010. For the first time in many years, large multi-male choruses have been heard within the Houston toads' new home range – a song that reminds us all of why we forge ahead despite all obstacles…an echoing reminder in the night that there is always hope for the future.
For the 11th annual Wildlife Conservation Gala at the Houston Zoo, we're shining a spotlight on the species and habitats of the Lone Star State! We'll come together as Texans to raise the funds our Zoo needs to keep saving Texas wildlife like the Houston toad. To learn more about how you can save this species, click here.