Written by Sara Riger

---
Have you visited The Naturally Wild Swap Shop in the Children's Zoo? When trader's come to the shop, they usually have treasures in their hands to trade. These may include rocks, shells, or even a pinecone. They could also bring a report about their favorite animal, a poster showing the life cycle of a butterfly, or a drawing of mountain gorillas. Anything that sparks their imagination and appreciation for nature. These objects will earn points that can then be traded for items in the shop. There are so many fun and creative ways to earn points. Now there are even more ways, and if you participate you can help save animals in the wild.

As a way of encouraging traders to be more aware of their impact on the environment, the Shop has developed a new category called Take Action. We want traders to be a part of our Take Action initiatives and to earn points. Below are Take Action initiatives that will earn points in the Shop.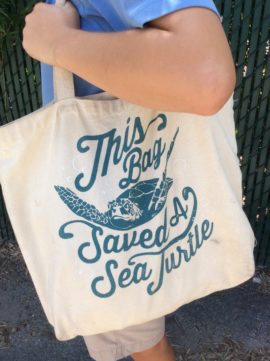 PLASTIC POLLUTION 
Carry your items to the shop in a reusable bag.
Recycle items here at the zoo.
Bring you reusable bottle of water when you visit.
Tell us you will be refilling your drink containers with filtered water from any of the 12 refill stations located on zoo grounds. There happen to be 2 located right outside the Swap Shop, one by the Texans Stage and one by the restrooms.
Help the Zoo to be plastic free. Each of these actions will earn points toward your existing account.
Beach cleanup. Plastic litter on our Texas sands ends up in the Gulf of Mexico where sea life can mistake it for food and ingest it. Bring photos of your efforts to clean up beaches.
Help eliminate plastic from oceans and beaches and earn points.
CELL PHONE RECYCLING 
Bring old cell phonesto the Shop.
Bring old electronics to the Shop.
They will all be recycled by the Zoo. Cell phone recycling is an important step to reduce waste. Make a difference and earn points.
OCEAN-FRIENDLY SEAFOOD
Purchase sustainable seafood and show us how you are doing it. Ocean-friendly seafood is seafood that has been caught in a way that protects animals like sharks, sea turtles and ensures fish populations thrive over time. Share ways that you are practicing this through photos. Download the free Seafood Watch App from the Monterey Bay Aquarium and show us your phone. You can download the app to learn which seafood options are best choices or good alternatives. Use this app when making ocean-friendly seafood purchases at grocery stores or ordering at restaurants.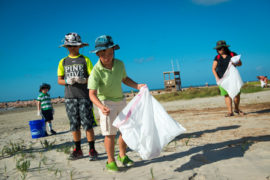 Anything that involves these Take Action topics can be researched and a report or project can be done. For example, make a poster incorporating the beach trash that you picked up and bring it to the Shop. Guess what? You will earn points. These are all tools the Naturally Wild Swap Shop is using to raise awareness about how personal choices make a difference. Have discussions with the Shop naturalists about actions you have taken so we can celebrate your successes with you. Ask what more can be done to help save wildlife. Together we can make a difference.