Zoo News Blog
Conservation Education Staff Travel to Belize – Day 1

The Houston Zoo has partnered with Wildtracks in Belize since 2010.  The Wildtracks wildlife rehabilitation center is located in the north east corner of Belize outside Sarteneja on the shore of the Corozal Bay. Originally a Manatee rescue/ rehabilitation and release center in Belize, Wildtracks added the endangered Yucatan Black Howler Monkey in 2010 to their wildlife rehabilitation program and have a successful release program.  Primate keepers from the Houston Zoo began the relationship with Wildtracks by going down to the facility in Belize and sharing their expertise in howler monkey husbandry and aiding Wildtracks staff in releasing rehabilitated animals into the wild.  With the Wildtracks' animal husbandry techniques excelling, the decision was made to focus our efforts on enhancing the public outreach component of the Wildtracks mission.

Through the Houston Zoo's Staff Conservation Fund, which consists of donations from Houston Zoo staff designated for Houston Zoo staff conservation efforts, we were granted the opportunity to travel down to Belize and aid our partners in their community outreach, public education, and national conservation messaging endeavors.
After many months (almost three years!) of planning and preparing, the time for our trip finally arrived.  On January 26th, we left from the fancy, new international terminal at Houston Hobby Airport. The flight from Houston to Belize City, Belize was a bit over two hours in length.   We were both surprised by how easy it was to travel from Houston to Belize.  Honestly, it is more of a challenge to get to other cities in the U.S. than it is to travel internationally to Belize.
DeAndra Ramsey and Elizabeth Fries – Ready for take-off!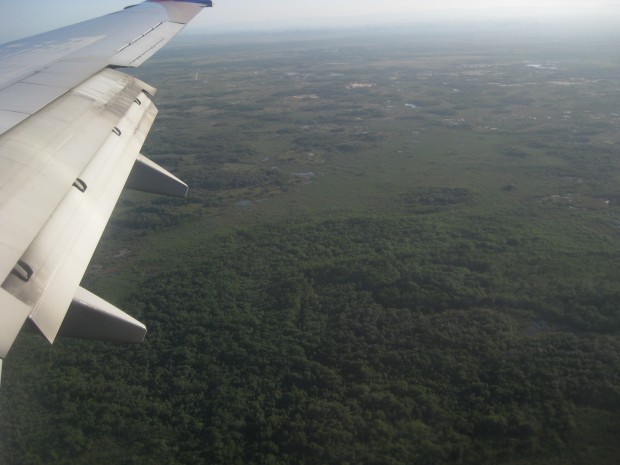 After our very easy flight, Paul and Zoe Walker picked us up from the Belize International Airport.  Paul and Zoe Walker run the Wildtracks facility.  We had roughly a 5 hour journey via their SUV to get from Belize City to the Wildtracks facility.  Along the way, we stopped at various shops for supplies as well as our first meal in Belize.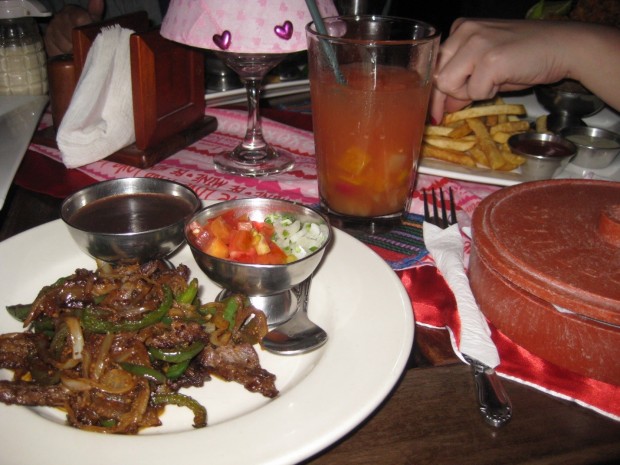 We finally reached the Wildtracks facility around 9:00 pm on January 26th.  We helped unload the vehicle, set up our sleeping quarters in the produce room, and called it a day.  We had a very interesting night of being woken up every two to three hours by various creatures being very loud in the jungle.  Since the room we were sleeping in was a screened in porch, we could hear every little sound that was being made.  It definitely made for a memorable first night in Belize.
Be sure to catch our next installment where we will cover our exciting Day 2 at the Wildtracks facility.