The Houston Zoo celebrates both its valued members and its long -standing relationship with wildlife conservation partner, Niassa Carnivore Project this Saturday, December 1st, during the annual Lion Fun Day event and Member Morning.
Lion Fun Day is an event that was created by the Niassa Carnivore Project, a festival that brings the people living alongside lions in the Niassa preserve in Mozambique together to celebrate wildlife and remind them of the many ways that conservation benefits them directly. The days are filled with games, theater and arts and crafts.
Here at the Zoo, Lion Fun Day is a Spotlight on Species event, where keepers highlight a species or conservation program. Also a celebration, Spotlights feature extra keeper chats, activities and opportunities to learn more about our amazing animals from those who care for them every day. Other Spotlight on Species events have featured animals like sea lions, tapirs and gorillas. Sometimes there are even opportunities to meet our wildlife conservation partners from around the world!
On Saturday, join the carnivore team and our great volunteers to create some of the same arts and crafts that villagers in Niassa do to celebrate lions. Make beaded jewelry, color and learn about our very own lion pride! This will be the first Lion Fun Day for our handsome young male, Hasani. Get a close up look at him and the lionesses Mattie, Nimue and Uzima at 8:30 AM and 1:30 PM.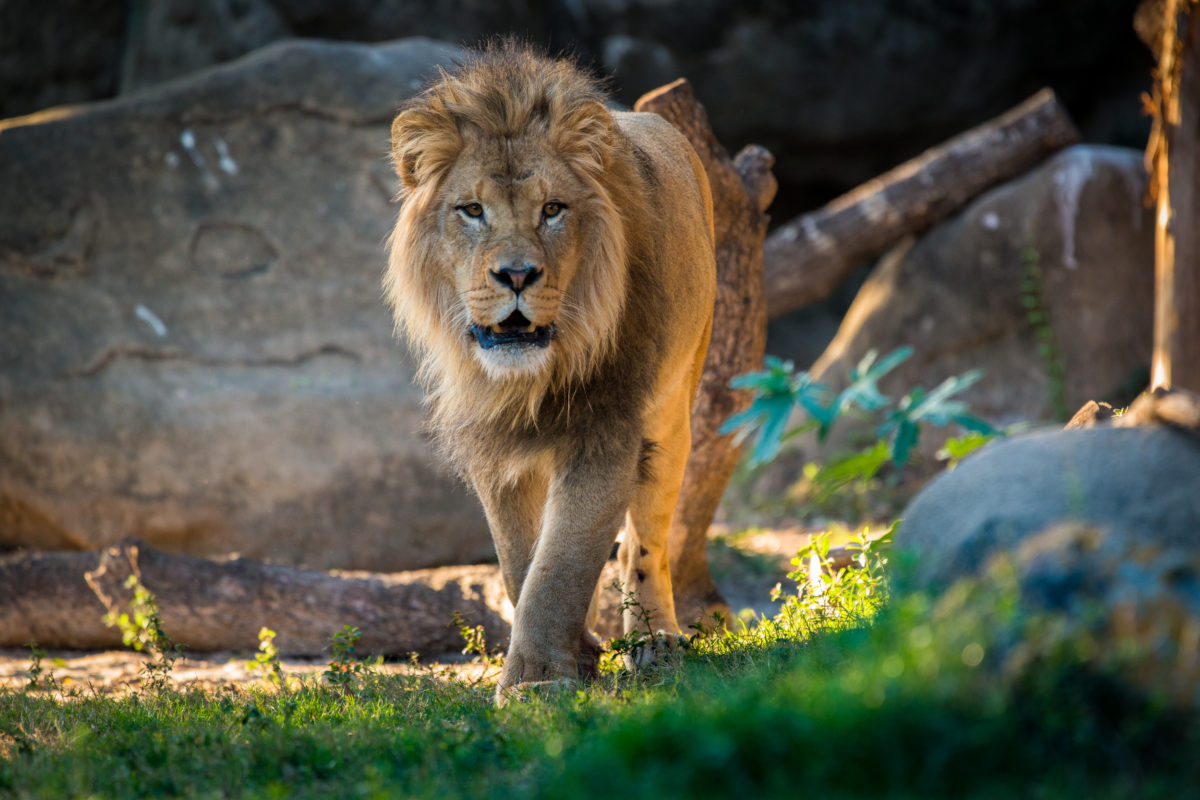 Historically Lion Fun Days focused solely on the lions of Africa, but starting last year the event broadened to include our own North American species, the mountain lion (AKA cougar, Go Coogs!). This was an important expansion, and helps to further our mission to connect communities with animals to inspire action to save wildlife. After all, the goals of Niassa are to help people life safely and happily with lions- how could we pass up the matching opportunity here at home? Many people don't realize it, but we have mountain lions right here in Texas- and there are ways for us to be good neighbors. In fact, many of the strategies suggested in Africa work just as well in the U.S.!
Say "Hello!" to our very own University of Houston mascot, Shasta, and his friend Haley to learn more about our native lions and what you can do to help them. Everyday choices, like bringing pets inside at night and recycling (reducing!) paper, make coexistence possible. Don't miss the keeper chat at 11:30!
The festivities begin at 8 AM as part of the Member Morning series. The Zoo is cooler, quieter, and there is the special keeper chat at 8:30 before opening to the general public at 9 AM. Member Mornings are held on the first Saturday of each month, and are just one benefit of Zoo membership. All guests can learn and enjoy until Lion Fun Day wraps up at 2 PM. We look forward to seeing you there