We love our Members. Their incredible support allows us to make a difference to animals both locally and all over the world. This month, we're spotlighting a Zoo Member that deserves recognition. We're thrilled to introduce you to April's Featured Members: The Schmalz Family.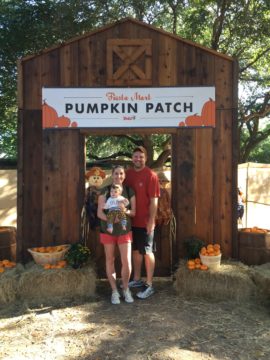 We asked the Schmalz' what being Zoo Members meant to them. Here's what they had to say. "Becoming a member at the Houston Zoo was an easy choice for our family. As a native Houstonian, I have fond memories of visiting the Houston Zoo as a child and wanted the same for our daughter June. Though the hippo house of my childhood is no more, we cherish the time we spend at the zoo making memories with our new favorite animals. Since becoming members last year, we have visited more times than we can count.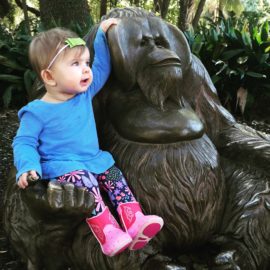 Member Mornings are a standing date on our family calendar and we look forward to having a backstage peek and learning something new every month. A recent Member Morning featuring the Asian Elephants was especially cold and rainy, but we all agree that it is the most fun zoo visit we can remember. The chilly temperature meant only the bravest Houstonians had the pleasure of learning all about residents Thai, Tucker & Baylor from Zookeeper Aaron. What a treat! Since the zoo is centrally located, we often enjoy meeting friends and family for an afternoon of animals and fun. The Houston Zoo is our family's backyard and we look forward to being members and supporting our city's landmark for many years to come."
---
 From all of us here at the Houston Zoo, we want to say thank you to the Schmalz family and all of our Zoo Members. As a Houston Zoo Member, your support truly makes an impact on the growth of our Zoo and conservation efforts. THANKS!