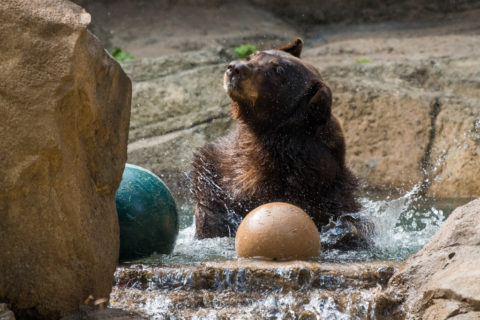 Enrichment for animals can improve the animals' environment and care based on their natural instincts. Enrichment Day allows you to help us enhance our animals' daily lives. The Houston Zoo now has an enrichment wish list for our animals on Amazon.com! We all enjoy buying that perfect gift for someone special! Who's more special than the animals at the Zoo! I know you've often wondered, if I were buying a gift for Jonah the Sea Lion, what on earth would he want? Where would I go to buy it?
Well, today's your lucky day — and you don't even have to leave the comfort of your home. The animals have brought all their needs and wants to you through Amazon, just a click away. For example, a highly requested item among the carnivores are boomer balls, cat nip, and many other items — you know how cats love to wind themselves up on catnip, then start chasing everything in sight!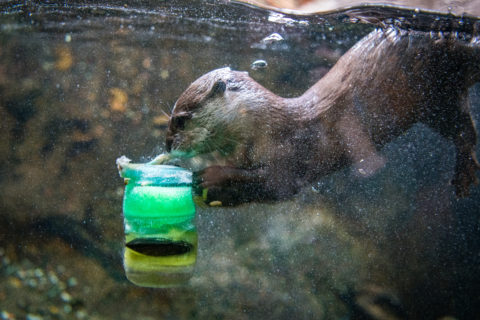 Find your favorite animals and see what they're wishing for on Amazon. Then just sit back, shop, click, and send your animal of choice a wonderful gift to enrich their life! They really do appreciate it and so does the Houston Zoo!
This year's Enrichment Day will take place on Saturday, September 21, from 10:00 a.m. to 3:00 p.m. This is a free event for members and for guests who purchase an admission ticket. You will have the opportunity to see a variety of animals enjoy special enrichment, listen to keeper chats, and have loads of fun games for kids of all ages! Enrichment Day celebrates the meaning and joy of enriching our animals and visitors! If you are inspired by this day, or have a favorite species at the Houston Zoo, you can now visit Amazon any time of the year and make a difference!