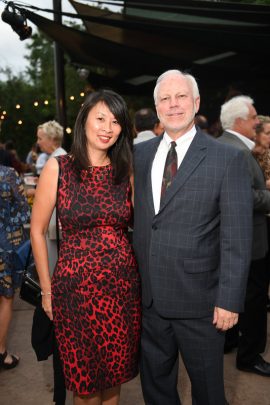 On Thursday, October 20, the Houston Zoo hosted a record number of guests with more than 600 in attendance at the 9th annual Feed Your Wildlife Conservation Gala: Saving Rhinos – Stories from Africa. At the event, the zoo honored former Houston Zoo Director and 2016 World Association of Zoos and Aquariums (WAZA)Heini Hediger Award Winner, Rick Barongi along with longtime Houston Zoo supporter, Donald Kendall. The special event raised funds for rhinoceros conservation efforts in the wild. Early estimates show that the event raised more than $1 million.
Once, hundreds of thousands of rhinoceroses roamed Africa. Today, scientists estimate less than 30,000 rhinoceroses are left in the world. The reason for their population decline is the illegal trade of their horn. The Houston Zoo partnered with Lowveld Rhino Trust, Namibia's Black Rhinos and the International Rhino Foundation to help protect the rhinoceros species. Each conservation partner focuses on preserving wildlife and wild places by supporting education awareness and safeguarding of wild animals and their habitats.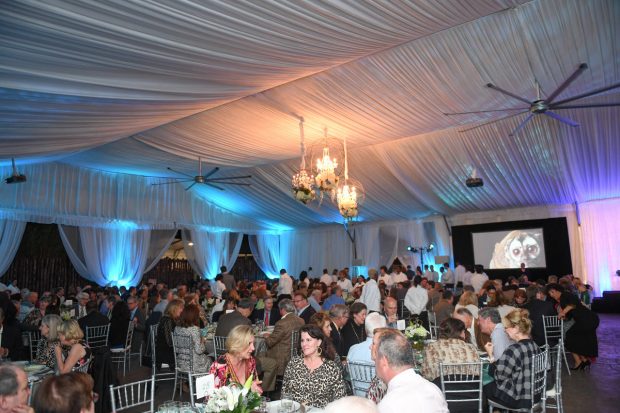 Houston Zoo guests showed their support for the rhinoceroses during the Paddles Up! portion and brought in $187,955. The silent auction featured an array of exciting experiences including the top items, "Delicious Drinks in the African Forest" – a private cocktail party at the Nau Family Gorilla Treehouse in the Houston Zoo, which sold for $7,790, and a spectacular painting by Leroy Neiman called "Jaguar Family," which sold for $5,700. The most-bid-upon item was "A Morning Walk with the Cheetahs" experience that had 50 bids.
Notable guests included honorees Rick Barongi and Donald Kendall, event keynote speaker and founder of the internationally acclaimed work The Photo Ark Joel Sartore, Raoul du Toit and Natasha Anderson of the Lowveld Rhino Trust, and Jeff Muntifering of Namibia's Black Rhino Trust, and the 2016 Gala co-chairs, Nancy and David Pustka and Randa and K. C. Weiner.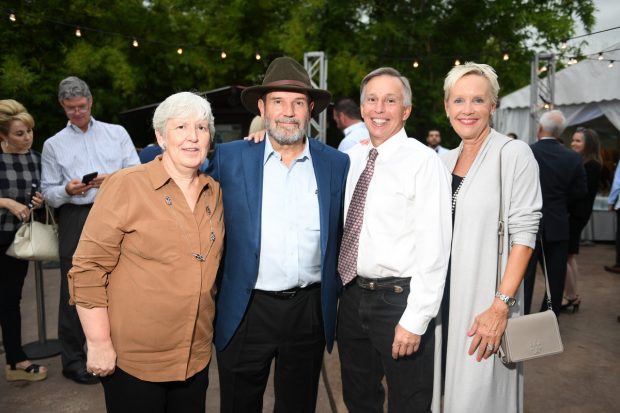 Proceeds will fund programs that employ local people to guard rhinoceros in the wild, fund local incentive programs that increase support for local villages when rhinoceros populations are protected, and fund educational outreach and awareness materials to support rhinoceros.