Written by Shina Bharadwaja

---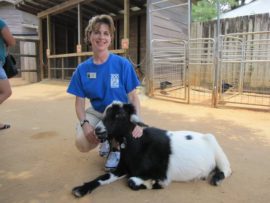 Adult volunteer applications are open through March 31, 2017!
We are so appreciative of our Zoo Volunteers, who play an important role in nearly every department at the Zoo. Whether you are interested in volunteering with events, animal teams, horticulture, or even administration, there is something for everyone. Our volunteers utilize service shifts to positively impact the Houston Zoo's conservation efforts, locally, and around the world. With diversity in mind, we know that everyone has something unique and important to contribute to our Zoo. Therefore, we strive to provide opportunities where strengths can be applied while serving an important cause.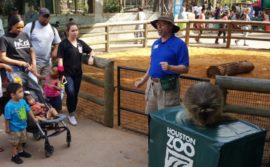 As a new volunteer, there are many opportunities to personalize your service by choosing from an array of shifts, such as guest service, events, and assisting in the goat contact yard. As our volunteers gain experience, they're able to take advantage of specialized training opportunities like animal handling, interpretive storytelling, and much more! Volunteers can also join one of our many important (volunteer-run) committees which help the development of programs and shaping of Zoo culture.
If the Houston Zoo sounds like the place for you, join our conservation efforts and become part of our family by applying to be a volunteer!