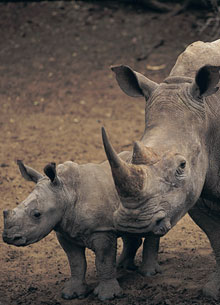 The Houston Zoo works hard to protect animals in the wild.  The Zoo and the support of our guests have assisted with reintroducing 20 black rhinos in Africa over the past two years.  We consider every guest and supporter of the Zoo to be a very valuable conservationist and we are constantly inspired by the species saving actions taken in our community.
Young Houstonian conservationist, Sophie Kalmin started 2016 with a bang by making a difference for rhinos in the wild by using her culinary skills.  She organized a bake sale that raised $2,025 for efforts that will save rhinos from extinction!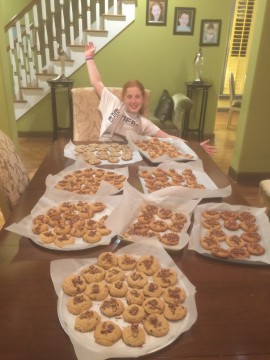 This was her message on her Instagram invitation "2015 has been an amazing year for me and my passion, raising money for rhinos.  I raised over $1000 in May for the Houston Zoo's rhino, gorilla and lion conservation projects in Africa. I hope to do the same on Saturday, but only this time, do more!  Happy New Year!"  The Houston Zoo is so inspired by Sophie's passion and drive to save animals in the wild, she is a real conservation superhero!

Every guest is helping us protect wildlife by coming to the Zoo.  A portion of your admission ticket goes straight to saving animals in the wild.