"Camp Zoofari is so much fun! I can make new friends, do fun projects, and best of all visit with the animals."
Make summer camp dreams come true
The Camp Zoofari Experience
When you give to the Send a Kid to Camp campaign, you provide a fun and engaging summer camp experience to our scholarship recipients. Here are some of the themes campers will enjoy this year:
Things that Make You Go Ewe – Discover why some of the "gross" things animals do are so important.
Wild Careers – Who works at the zoo? Explore the different people and positions required to run a zoo.
Zooperstitions – Why do cats have nine lives? Are owls truly wise? Time to separate fact from fiction!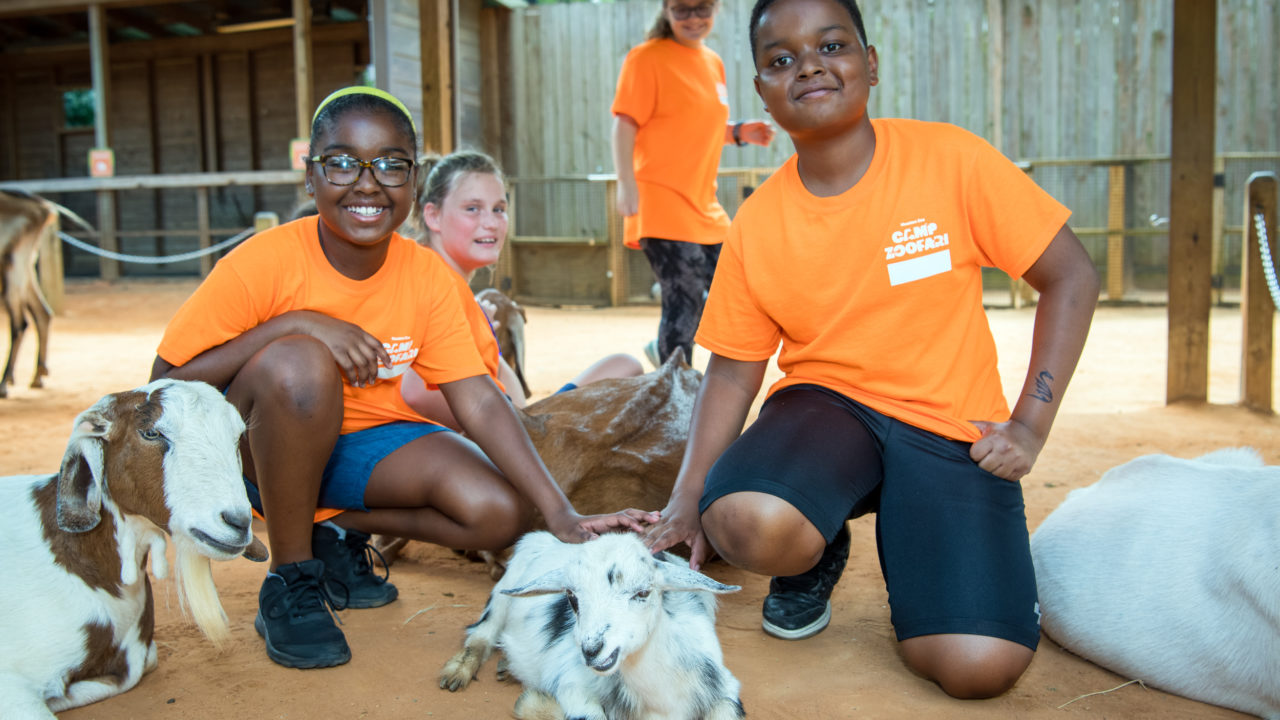 Every Gift Makes an Impact
The entirety of your gift goes directly to our scholarship fund to help us reach our goal of fulfilling 200 scholarship spots.
A gift of…
$400 could send a kid to Camp Zoofari for a whole week
$95 could treat a child to an overnight camp
$77 could deliver a full day of discovery at Camp Zoofari
Thank You to our past Donors
"I hope someday I can make a difference for endangered animals and want to learn ways that I can save them."