Animal Facts
Scientific Name
Elephas maximus
Range
Bangladesh; Bhutan; Cambodia; China; India; Indonesia; Laos; Malaysia; Myanmar; Nepal; Sri Lanka; Thailand; Viet Nam
Location in the Zoo
McNair Asian Elephant Habitat
Cool Animal Fact
There are two elephant species; Asian And African. Look at the ears and tusks to tell them apart: Asian elephants have smaller ears, and while African male and female elephants both have tusks, Asian female elephants do not.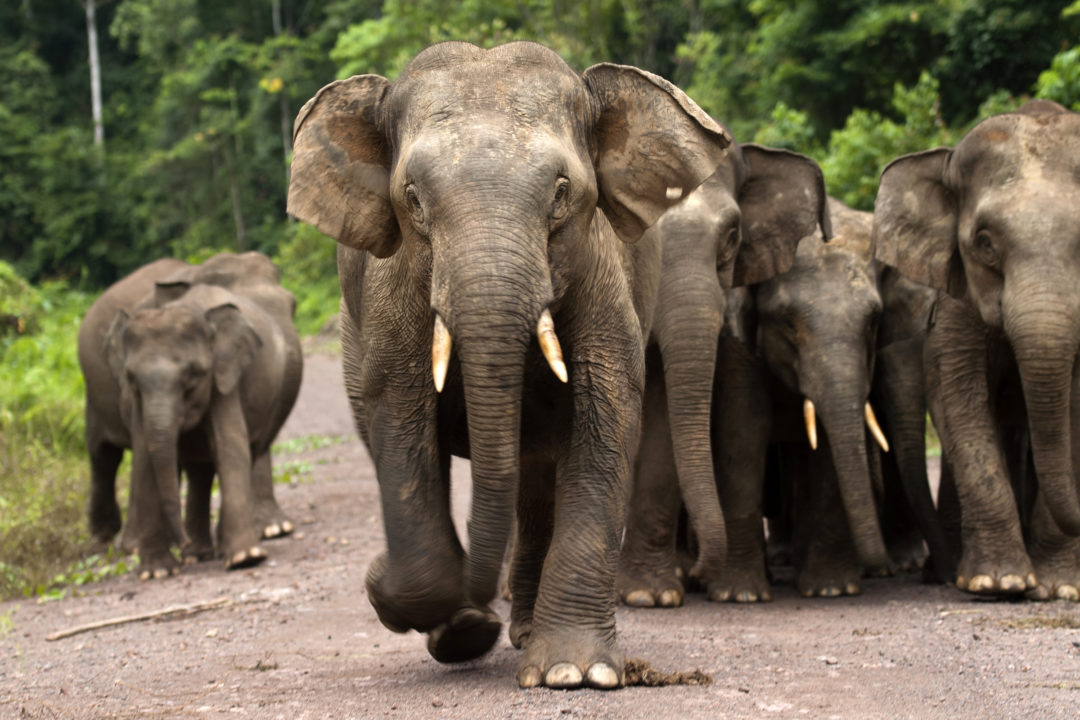 How We Help Save Them
The population of elephants in Borneo has increased with Houston Zoo support.
Contributing to the protection of 250 elephants in the Kinabatangan region of Borneo.
Trained 3 communities affected by human elephant conflict in mitigation activities.
How You Can Help
Donate now to help elephants in the wild
Be a hero; avoid destruction of elephant habitat by choosing food and beauty products containing palm oil that is certified as sustainable.