Zoo News Blog
Wildlife Heroes Receive New Grant From The Houston Zoo
Several years ago, the Zoo created a Wildlife Warrior award program to provide recognition and leadership training for extraordinary staff from our global wildlife saving partner projects.  Many amazing heroes saving wildlife like gorillas, orangutans, and lions have been awarded this honor so far, but we wanted a way to grow these leaders even more. This year brought a new opportunity – the Wildlife Warrior Grant. This grant is open to all 18 Wildlife Warrior alumni and is designed to leverage them as conservation leaders by helping to fund wildlife saving efforts they are leading or directly involved in now.
Here are the first 4 amazing Wildlife Warrior grantees:
Dr. Noel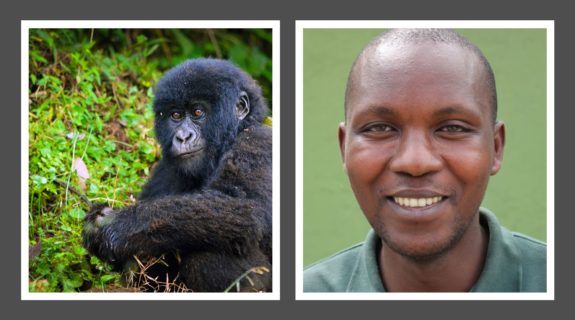 Why he is a Wildlife Warrior: Dr. Jean Bosco "Noel" Noheri is a Field Veterinarian with Gorilla Doctors and works out of the headquarters in Rwanda, his home country. Every week he treks into the high-altitude Volcanoes National Park to check on the health of wild mountain gorilla families. His Wildlife Warrior award allowed him to come to the Houston Zoo for an advanced veterinary training program run by our Zoo's veterinarians.
How the grant will help: This grant will provide the support for Noel to reduce wildlife poaching by holding workshops with known poachers. The workshops will help uncover the driving forces behind poaching, and through training and knowledge exchange     will convert poachers into community conservation partners.
Enock Zulu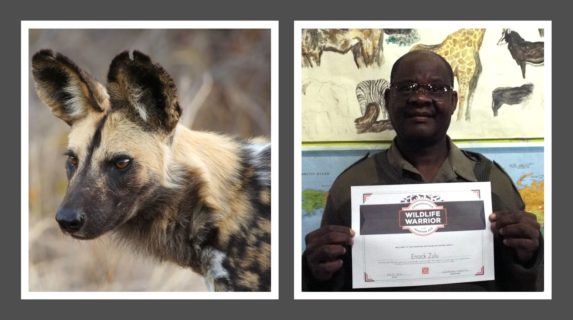 Why he is a Wildlife Warrior: Enock Zulu is saving painted dogs and other wildlife in Zimbabwe, Africa.  He was born and grew up in Zimbabwe and is now the anti-poaching team manager at Painted Dog Conservation in Zimbabwe.  He and his team have risked their lives to collect over 12,784 snares, rescued 11 animals from snares, and arrested over 89 poachers.  His Wildlife Warrior award allowed him to go to another anti-poaching project in South Africa to learn about their use of domestic dogs to sniff out poachers and traps.
How the Wildlife Warrior grant will help:  This grant will help Enock further develop the anti-poaching unit and domestic dog program that he built and now manages. The dogs are able to cover much more ground than people, so the program will result in more poachers apprehended and harmful wire traps removed to protect wildlife.
Gabriel Massocato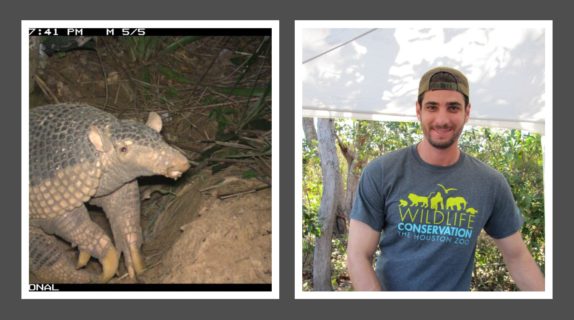 Why he is a Wildlife Warrior: Gabriel is saving giant armadillos and other wildlife in Brazil.  He conducts research, collaborates with and trains many other Brazilians, and educates children to protect giant armadillos in the wild.  His Wildlife Warrior award allowed him to come to the Houston Zoo for English lessons and leadership training.
How the grant will help: Gabriel will work to create education and communication materials about the giant armadillo and the project's conservation efforts.  These materials will allow the project to have a better relationship with the local community and increase participation in the conservation of the species.
George Kakule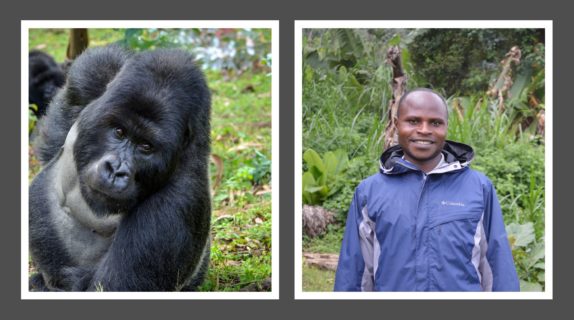 Why he is a Wildlife Warrior: George is from the Democratic Republic of Congo (DRC) and works at Gorilla Rehabilitation and Conservation Education (GRACE) in DRC. George is the Facility Manager and is considered absolutely irreplaceable, as his team depends on him for many things, from repairing solar panels at the gorilla facility to expertly navigating the treacherous roads to safely transport staff, supplies, and rescued gorillas.  The Wildlife Warrior award allowed him to receive computer and technical training in the DRC.
How the grant will help: George will use his grant to lay the groundwork for creating tree nurseries and woodlots that will help reduce gorilla habitat loss in Tayna Nature Reserve, Democratic Republic of Congo.