Houston Zoo Celebrates Springtime Baby Boom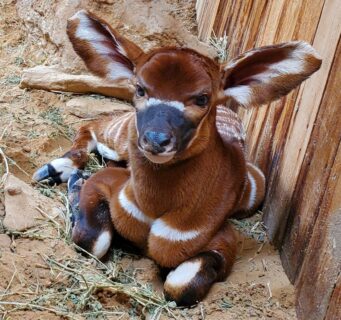 The Houston Zoo is kicking off Mother's Day weekend with some new faces. Marvin, an eastern bongo, was born to mom Lily and dad Bobby. Bongo calves have big ears and bright white stripes. Eastern bongos are a very rare antelope from central Africa and are considered an endangered species with an estimated 200 left in the wild. Marvin is brave in exploring new things like getting on the scale to be weighed. Guests can see Marvin and mom sharing their exbibit with another female bongo, next to the okapi.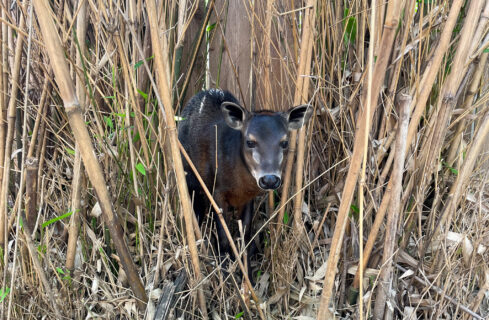 Cadbury, a male yellow-backed duiker, was born to mom Pumpkin and dad Darryl. Duiker means diver, when disturbed duikers plunge or dive into thick cover to hide. Cadbury is very calm and often walks over to his keepers out of curiosity and for attention. Guests can see Cadbury tucked away in the bamboo in the okapi yard. Yellow-backed duikers are an endangered species from west and central Africa and are the largest species of duiker.
Bongo Lily and yellow-backed duiker Pumpkin are both experienced mothers and are doing great caring for their calves. Zoos play an important role in the survival of these species. By visiting the Zoo to see these new faces, guests are helping to save wild animals in Africa. A portion of every Zoo membership and admission directly supports wildlife-saving efforts around the world.