Written by Memory Mays

---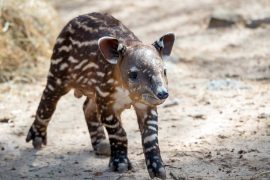 We've got a new cute addition to our Hoofed Stock Department at the Houston Zoo. This is Antonio, a baby Baird's tapir.
After a 13 month gestation period, our female Baird's tapir "Moli" experienced a short labor before birthing our newest baby male tapir. The calf was quickly on his feet and walking only about 20 minutes after being born! At birth he weighed 20 pounds and has been gaining weight over this past week at a normal growth rate.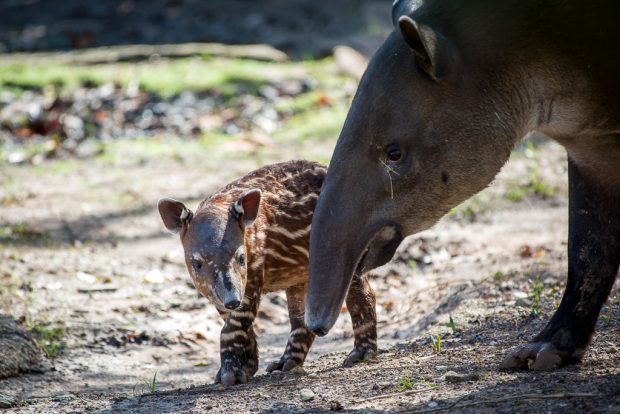 You may notice the calf has a different coat color than his mother. Tapir calves are known for this coat pattern where the white stripes and spots covering their bodies resemble the stripes of a watermelon. This coloration helps the calves camouflage into the bushes and shrubs of the forests in Central America. These markings will slowly fade into the adult coloration after about a year.
With only about 5,500 Baird's tapirs left in the wild, this birth is very important to help save this endangered species. On your next visit to the Houston Zoo, make sure to stop by our Tapir yard to see this amazing Baird's tapir!