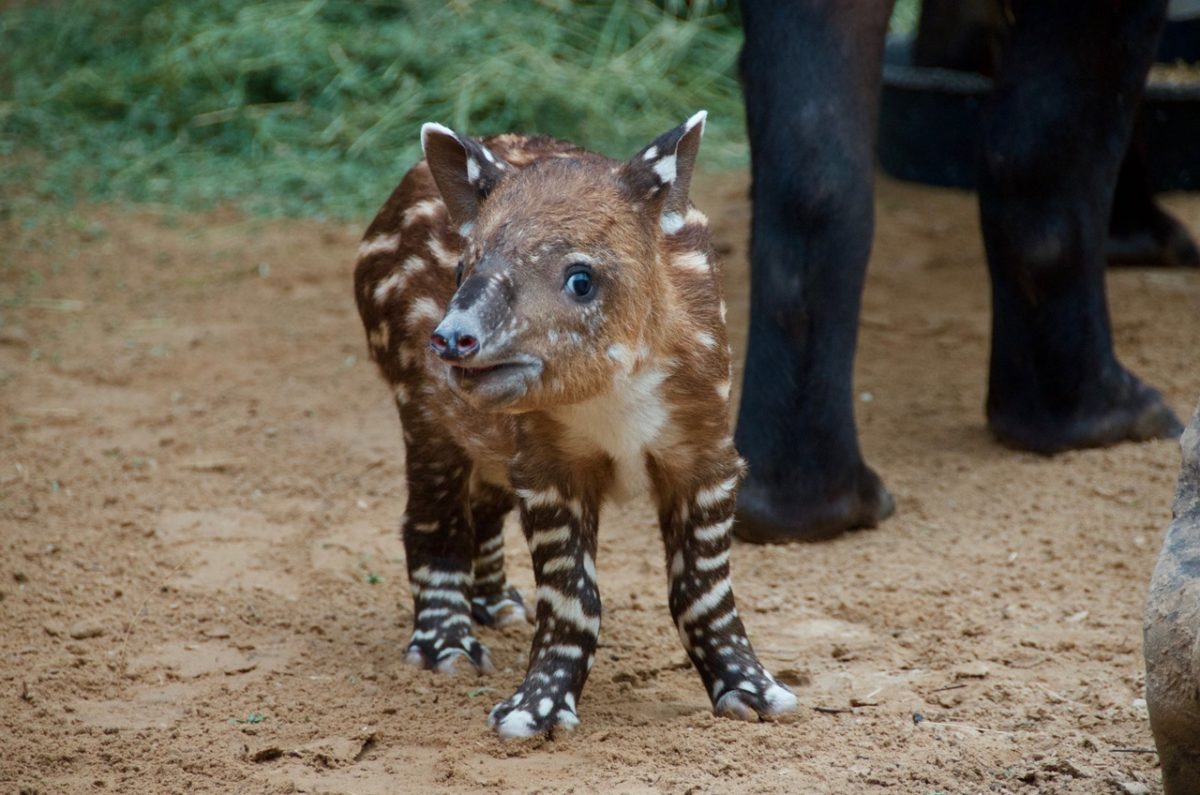 Last week, we welcomed the birth of a female Baird's tapir. This is the second Baird's tapir born at the Houston Zoo, and second baby for mother Moli and father Noah. Their first baby, Antonio, was born in Feb. 2017 and still lives at the Zoo.
Baird's tapirs are born with a colorful pattern of stripes and spots that will disappear as they grow older. The newborn tips the scales at 22 pounds, and when she's full-grown zoo experts anticipate this bouncing baby girl could weigh more than 550 pounds! While she doesn't have a name yet, the keepers who care for the tapir family will have the honor of naming the tiny tapir.
There are four species of tapir, three in South America and one in Malaysia. In South America where Baird's tapirs are found, tapirs are the largest land mammal and live throughout the marsh and swamps from Mexico to Western Brazil and Ecuador.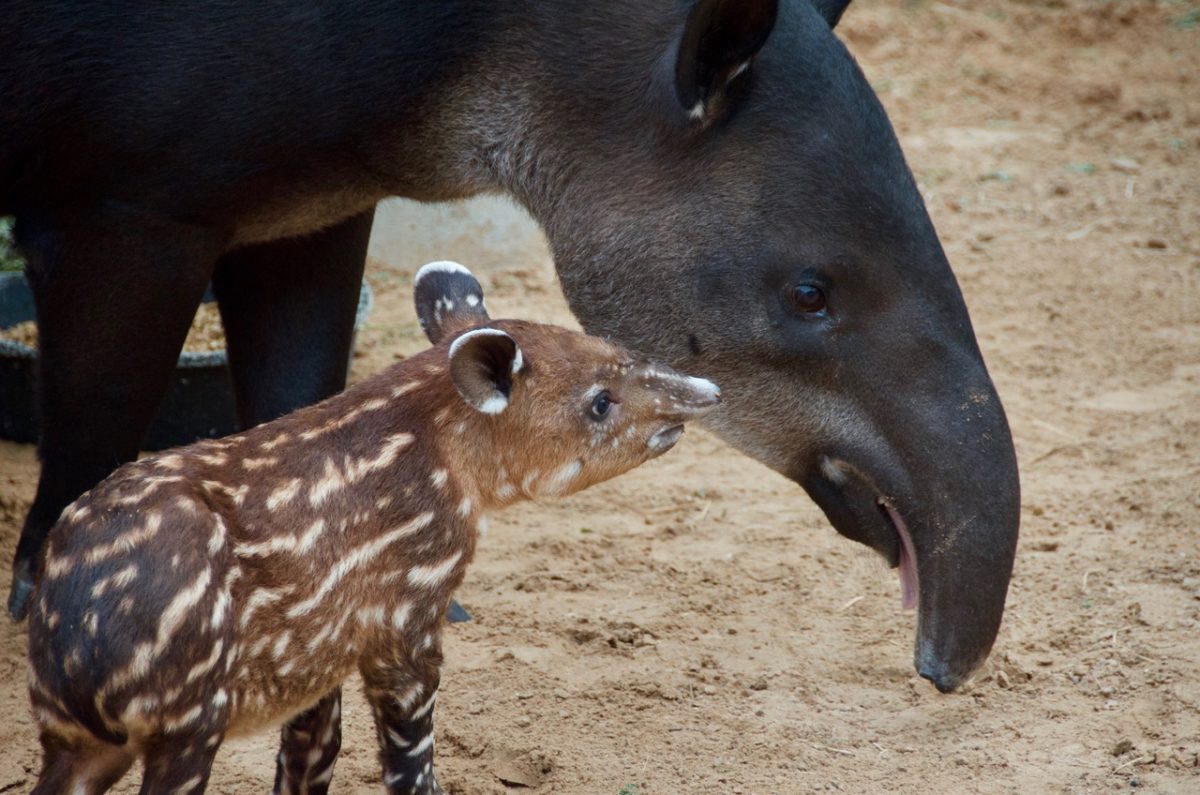 The Baird's tapirs at the Houston Zoo are ambassadors for their wild counterparts in South America. The Houston Zoo ensures tapirs are protected in the wild by providing extensive support for health studies and the continuous monitoring of 80 wild tapirs. The data from this work informs future protection planning for adult and baby tapirs in the wild.
As part of the Keeping Our World Wild: Centennial Campaign, the Houston Zoo plans to open the second major new exhibit of Phase I of the master plan in 2020: South America's Pantanal. This exhibit explores the legendary tropical wetlands of Brazil, home to South America's greatest concentration of wildlife including jaguars, monkeys, giant river otters, capybaras, birds, and tapirs. The Pantanal exhibit will strengthen the zoo's conservation investment by offering visitors a more immersive, engaging experience of this ecosystem.