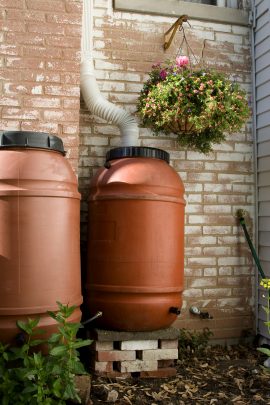 Our recent rain barrel workshop, held in partnership with the Galveston Bay Foundation, went off without a hitch! Participants learned how rain barrels can alleviate storm water runoff, reduce water consumption, and even went home with a  rain barrel to begin collecting water!
Rain barrels are a great addition to your home and can reduce your water bill by capturing rain water that you can use for your lawn and plants all-year long. Reusing rain water helps ensure there is enough water in the future for wildlife (like Houston toads) and people.
With this latest workshop complete, there are now 70 more rain barrels out in the community, helping to conserve an estimated 73,500 gallons of water every year!
Want to attend a rain barrel workshop? Check out the Galveston Bay Foundation website for a list of events in your area.