Zoo News Blog
You are Supporting a Wildlife Hero in the Galapagos!
As a supporter of the Houston Zoo, your entry ticket and/or membership allows us to partner with and support organizations around the world that are committed to saving wildlife. One such partner, Ecology Project International (EPI), works on the Galapagos Islands, educating local kids about the wildlife that lives in their area, while engaging them in hands-on activities to protect species (beach cleanups, monitoring sea turtle nests, etc.).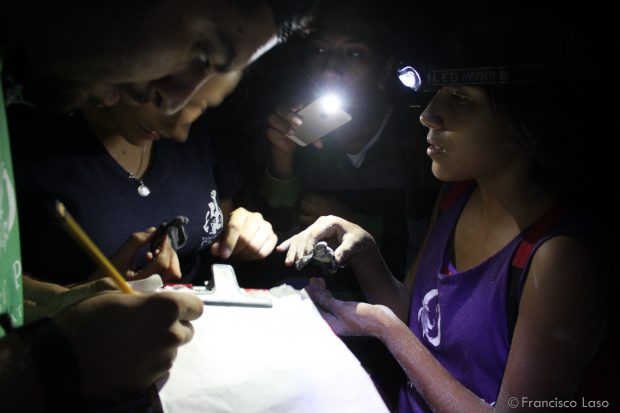 Through your visits to the Zoo, we have been able to support one of EPI's staff, Juan Sebastian Torres, in his pursuit of a Master's degree! JuanSe is the Galapagos Program Coordinator for EPI, and he is currently enrolled in Miami University of Ohio's Master's program, the Global Field Program.
We asked JuanSe a little bit about his work with youth and wildlife in the Galapagos, and how Zoo support of his degree is helping him improve the work he does.
Can you write your full name, your job title, and what you do for your job day-to-day?
My name is Juan Sebastián Torres Cevallos but my friends call me JuanSe. I work for EPI, a non-profit organization dedicated to develop environmental education programs/courses through science and conservation efforts with scientists and local leaders. I started leading Ecology courses for high school students and now I coordinate the field program in the Galápagos Islands. Every day I work on many aspects of the program in order to provide the best educative experience to our students. I work on itineraries, activities, doing coordination work with our science partners, supervising/supporting our instructor team, improving curricular components of the program among many other tasks.
What made you interested in the environment/nature/wildlife/education?
When I was a naturalist guide in the Amazon rainforest I saw for the first time the potential of environmental education when I took tourists and students into the forest and explained/taught about its unique complexity. Being there in the forest was the best "classroom" to explain how it functioned because the students were able to directly see with their eyes and other senses. I was very happy to reach out people sharing the beauty of an ecosystem I had always been in love and the conservation concerns/challenges it faced. When I had the opportunity to work in Galápagos with EPI I receive unique tools/strategies/structure to develop environmental educational programs and to create unique experiences that will change the perspective of our students working on their knowledge of nature, dispositions to take action and skills to solve problems.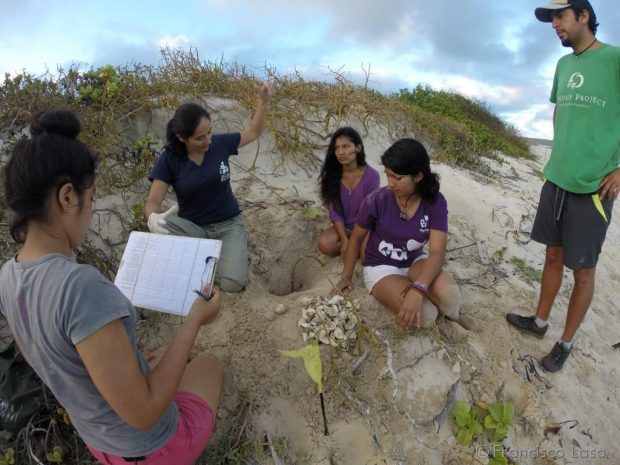 What is your favorite part of your job?
When I have the opportunity to be in the field with students.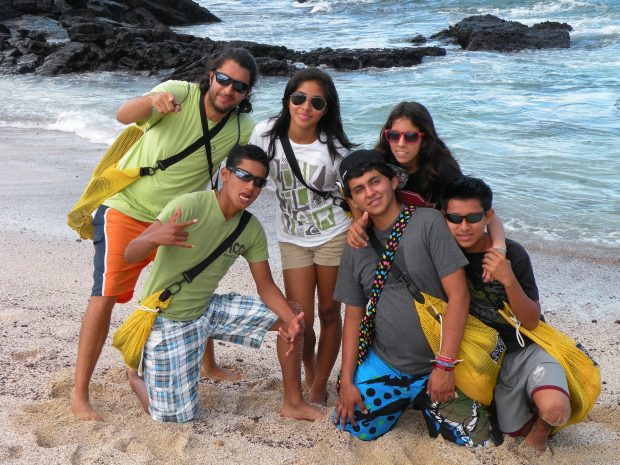 What is the most difficult part of your job?
Spending lots of time at the office when I have always been an outdoors person… but this challenge is worth it when I know the impact that our programs and my work has on the students.
Why is it so important for an organization like EPI to exist in the Galapagos?
We are the only organization that does environmental education on the islands. We are teaching the new generations why Galapagos is so important and the importance of conserving it. We want to get rid of the existing gap between people and nature.
What made you interested in pursuing your Master's degree through the Global Field Program?
This is a unique opportunity to improve my work and knowledge in many aspects. My professional skills and duties overlap with many of the skills that can be learned with the Global Field Program. The inquiry component and community work are key to promote conservation worldwide and is totally linked with the work I do in Galápagos and with my personal goals.
You have been in the Master's program for almost 1 year, what have you learned so far?
I had learn many new things, but specially how research takes place, to find background data through peer reviewed papers, dive into passionate conservation topics and the power of involving community are part of the projects I had done so far.  I have also learned the importance of sharing any idea/project/information with anyone, to receive and provide feedback is a unique skills that had increased my knowledge on several topics.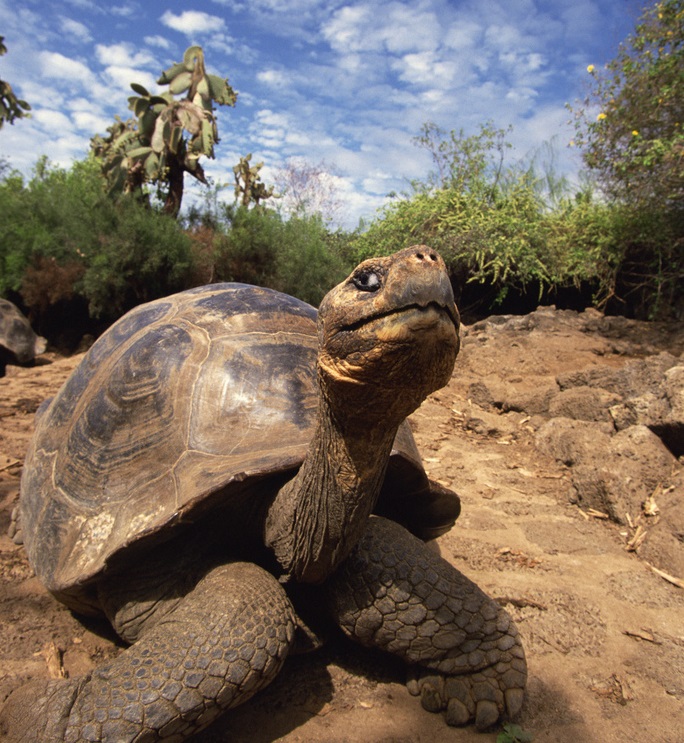 How is this program helping you with the work you do to educate kids in the Galapagos?
I have already developed a project to research on the bird mortality on the highway of Santa Cruz Island with support of 12 high school students. I´m also adding more scientific background to the ecology program I coordinate and I'm improving aspects of our curriculum.
Every time you visit the Houston Zoo, you help projects like Ecology Project International, and ensure people like JuanSe can continue to do the important work they do to save wildlife.