At our recent Zoo Ball, we tried something new. Since we're always looking for ways to be good stewards of the environment, we decided to print our event menus and table numbers on a special kind of paper – seed paper. On the back, we encouraged our Zoo Ball guests to plant them at home instead of throwing them away, an interesting and new way to grow flowers and create a pollinator-friendly space.
This particular paper is first made out of post-consumer materials (recycled paper, cardboard, etc.), and seeds are then embedded into the paper. There are lots of different seed options, and we chose the Black-eyed Susan, as it is a native Texas plant.
Here's a look at the back of our programs. All those little specs are seeds!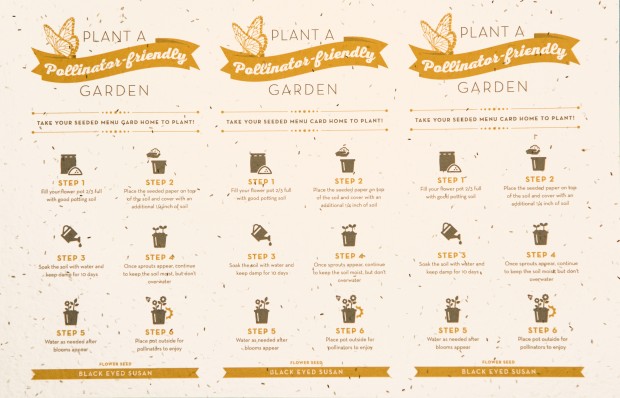 We printed the the menus and table numbers ourselves, which required a heavy amount of trimming and we ended up with lots of scraps.  Naturally, we found a few spots around the zoo that looked perfect to plant the trimmings. Next time you're at the zoo, be on the lookout for Black-eyed Susan flowers that had a very interesting journey before blooming!