Written by John Scaramucci
---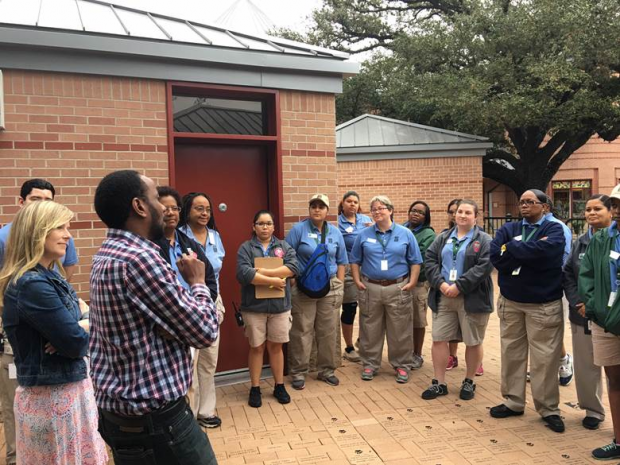 This month the Houston Zoo had a very special visitor from the Hirola Conservation Program (HCP), Dr. Abdullahi H. Ali. He is one of our conservation partners that is doing incredible work in an effort to save the world's most endangered antelope, the hirola.  He met with several members of the Houston Zoo staff that work on the advisory board of the HCP and others that manage the Hirola Facebook Page to discuss various technical strategies in growing the program and updating them on the work being done in Kenya.
In order to save the hirola, it will take strong leadership and heavy community involvement. There are only about 500 hirola left in the wild, and they are considered critically endangered.  All of the hirola occur outside of federally protected land in Eastern Kenya near the border with Somalia, making it very challenging for anyone to study them.
This has been the mission of Dr. Ali ever since he began his efforts to save hirola in 2005. Dr. Ali is a native born Kenyan of Somali descent. He was raised in a traditional pastoral community, in the heart of hirola country, where their livelihood is tied to herding livestock such as goats, cattle, and camels.  He retained strong ties to his local community even after leaving to attend school and earning his PhD in Ecology.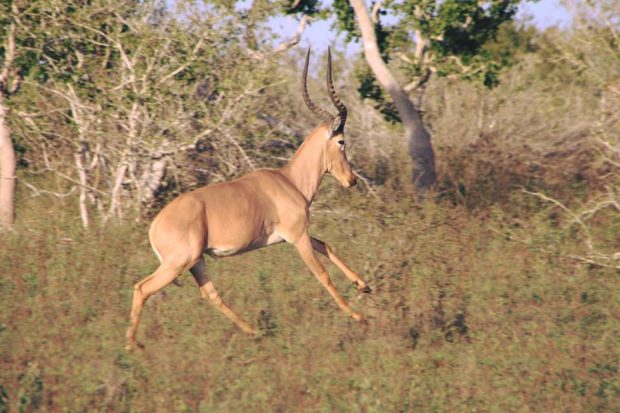 Through engaging local communities with educational opportunities and inclusion in decision making, Dr. Ali has created a culture of conservation in the region. HCP has established anti-poaching ranger units which employ locals and help protect all the other species which live in the hirola's habitat, such as cheetah, painted dogs, and gerenuk.
Over the past three decades, hirola populations have declined at an alarming rate. Scientists and field researchers believe habitat loss to be the most significant contributor to the hirola's weak numbers, as the lush savannah grasslands preferred by this species have grown over with scrub forests due to the disappearance of elephants. Through the assistance of local communities, habitat restoration projects are underway to remove large tracks of invasive scrub forest and replant native grasses.
Dr. Ali and the Hirola Conservation Program are dedicated to protecting and increasing the numbers and distribution of hirola through participatory conservation, education, community involvement and international support.
The international support is where the Houston Zoo community plays such a strong role. From each guest that walks through our gate to the many departments that make up our staff, we all have made a difference.