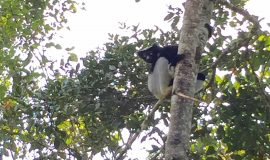 All of the Houston Zoo's conservation partners (a part of our extended Zoo family) who are saving lemurs in the wild were born and raised in Madagascar.  They all went to the University of Tananarive in the capital of Madagascar. This is where they met, Jonah Ratsimazafy, our Director of Madagascar Programs and leader of Madagascar conservation project, GERP. Jonah and his Malagasy (Madagascar people) team work on several areas on the island and all their efforts are focused on protecting 13 species of lemurs, 2 species of carnivore, 17 species of rodents, 3 species of insects, 84 species of birds, 35 species of reptiles, 25 species of amphibians and 433 species of plants. That is a lot of animals; a lot of unique animals as the majority mammals, reptiles, and plants exist nowhere else on Earth.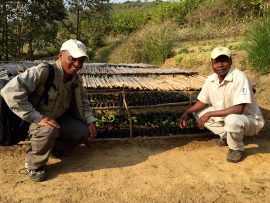 While different kinds of animals can face different kinds of threats, deforestation is the biggest threat for all the animals in Madagascar. Jonah guides his Malagasy team to strengthen their communities that live around the forests so that those communities can carry out protection efforts like patrolling the forest to stop the poaching of trees and animals and replanting to expand the forested areas. Last year, this group trained 16 local people to be rangers that monitor the forest. Local community members also replanted three hectares of forest and maintained three nurseries of trees for replanting.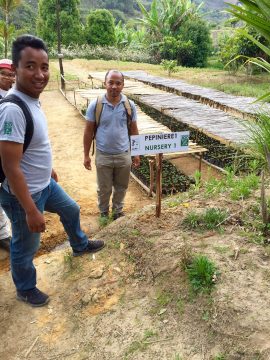 We are so grateful and proud of our Madagascar team.  They proudly state that they will protect the species under their watch from extinction. We are also grateful for you, our Zoo visitors. Your trip to the Houston Zoo is saving the counterparts of the animals you visit at the Zoo as a portion of your admission and membership is going to this work in Madagascar.