This blog was written by Houston Zoo employee: Leia Cook, Early Childhood Programs Coordinator.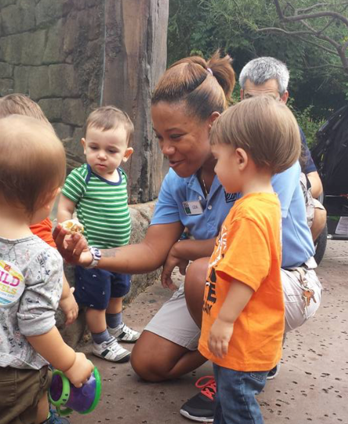 My name is Leia Cook and I get this question a lot. I am not sure what surprises people most, the fact they've met someone who works at a zoo or that I don't really play with the animals all day. I am actually part of a team called the Conservation Education department and have recently (and proudly) reached my one-year anniversary at Houston Zoo this past summer. When I first came aboard, I was assigned the Home School section of the education department. I was responsible for coordinating the program which included four, fun, yet educational, days on zoo grounds and one field day out at Texas City Prairie Reserve. It was my first foot into the door and it was pretty cool. But soon after I came on board, our department received a makeover and we shook some things up.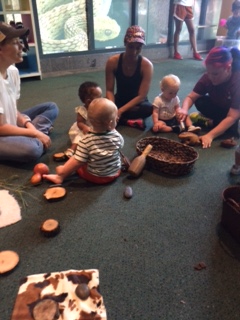 You see, during the summer the Houston Zoo hosts a children's camp. The ages ranged from four years old to the age of 12. For the entire summer, I worked with the "littles" as we called them. Our four and five age groups were by far, the most entertaining ones to me! Once you got past the "I miss my mommy" tears during the morning drop off, these kids were ready and raring to go! They are always so full of life and some are extremely knowledgeable about the animals at that age! I had a blast with the "littles" and it showed. When Melanie, our Senior Director of Conservation Education, was hired, she decided to chat with us about our positions. In this meeting, we asked her suggestions on where she saw each of our team members excelling. It was then, I was officially given my niche of Early Childhood.
My full title is a bit of a mouthful. I am the Early Childhood Programs Coordinator. While the name is big, the program has some catching up to do! I am currently coordinating the only program under this umbrella, Wild Wheels. Wild Wheels is geared towards zero to three years olds and their adults. It offers them a front of scenes tour and classroom time where they have an array of nature items like smooth river rocks, pine cones and tree cookies for manipulation. One of the highlights is the sensory bin which is filled with a unique substance each time they come to class. They also have a chance to meet and maybe even touch an animal friend.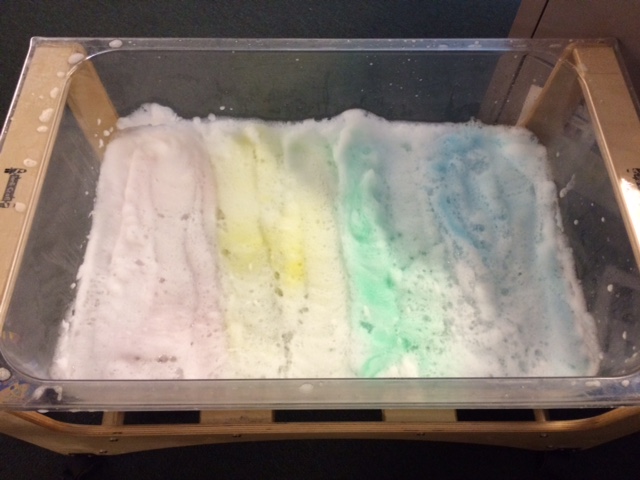 In the coming months, it will be my job to build as well as expand upon the early childhood programs. Using the zoos mission, I intend to create a number of opportunities for children and their adults to begin their connection to nature.