Houston Zoo Animals Enjoy Fall Fun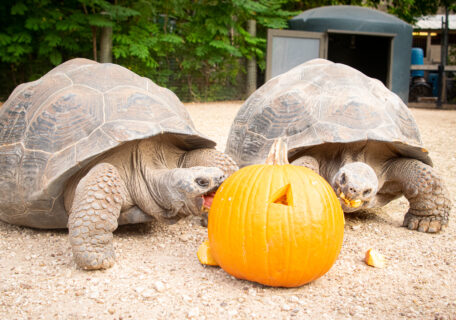 'Tis the season for autumn leaves and pumpkins please! All month during Zoo Boo presented by LyondellBasell, and throughout the fall, guests can see animals enjoying some of their fall-favorite tasty treats. Pumpkins serve as enrichment to stimulate and encourage natural behaviors for the Zoo's curious creatures.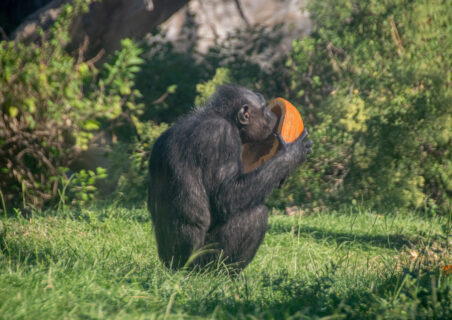 Black bears have a strong sense of smell and can pick up a scent from a mile away. It's why  the Zoo's black bear, enjoys snacking on pumpkins this time of year. Meanwhile, the mob of mongoose are intrigued by their jack-o-lanterns and use their claws and teeth to get to the filling inside the gourds. Primates, like chimpanzees and white-faced saki monkey, are no strangers to the festive enrichment and are mostly interested in the pumpkin seeds.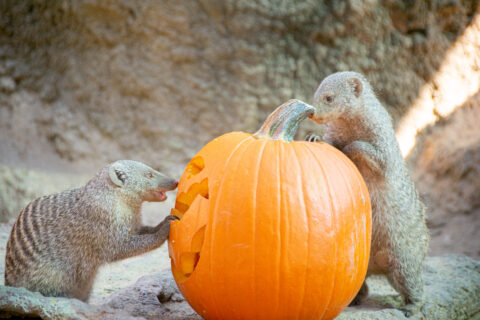 While the Galápagos tortoises may slow on their feet they're quick to take a bite and get messy as they share pumpkins in their yard. And the aquatic animals are also given fall treats. The sea lions waste no time dunking their pumpkins in their pool while Asian small-clawed otters explore their jack-o-lanterns with caution. Whether it's their taste, texture or smell, pumpkins allow animals to investigate and explore which is an important part for their development and welfare.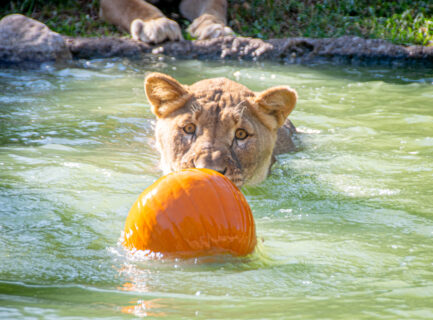 When guests come to the Zoo to see animals enjoying pumpkin goodies, they're also helping save their wild counterparts. A portion of each Zoo membership and admission goes towards the Zoo's wildlife-saving efforts around the globe.