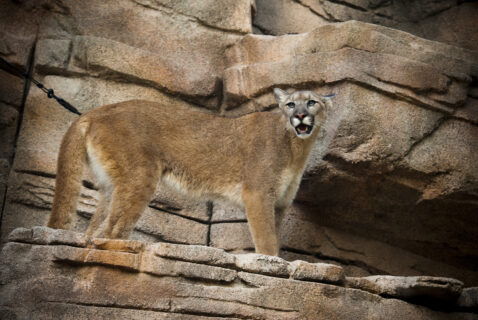 The Houston Zoo is mourning the death of 13-year-old cougar Haley. For the past few years, the Zoo's veterinary team had been treating Haley for age-related health conditions including declining kidney function and mobility due to progressive arthritis of her spine, which are common in older felines. Most recently, Haley had difficulty navigating her space due to her limited mobility and took a tumble while climbing down the rockwork in her habitat. After a comprehensive assessment of her overall wellbeing, the Zoo's animal care and health teams made the difficult decision to euthanize Haley on Monday morning.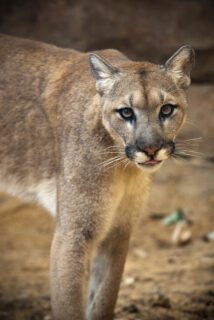 Haley lived a long, healthy, and active life at the Zoo alongside Shasta, who recently passed away of similar age-related health conditions. While Haley was known as being the shy cougar of the pair, she was quite sassy when her keepers were around. She enjoyed spending most of the day at the top of the cougar habitat where she had a great vantage point of other species. Her keepers will remember her as a really smart, attentive, and strong-willed cougar who was always very trusting of her keepers.
Haley came to the Houston Zoo in January 2009 after she was found abandoned and in poor condition near a residential area. The Idaho Department of Fish and Wildlife rescued the young cub and found her a home at the Houston Zoo.
Haley was loved by keepers, staff, and guests alike and will be dearly missed.