The Houston Zoo's Wildlife Warriors are chosen from the staff of our wildlife Conservation Partners all over the world. The directors of our partner projects submit a member of their staff for this enhancement award. The Wildlife Warrior Award provides funds to support training and experiences that will strengthen the candidate's skills and knowledge in saving wildlife. The Houston Zoo staff that welcome you at the entrance of the Zoo select the Wildlife Warriors based on wildlife saving criteria. Remember to ask them about these winners the next time you visit.
Here are the most recent recipients of the Wildlife Warrior Award: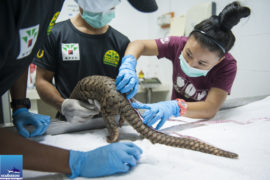 Ms. Elisa Panjang was born and raised in Sandakan, Sabah, a town in the northern part of the Malaysian island Borneo. She is a Malaysian PhD student dedicating her studies to protecting the pangolin, the world's most trafficked mammal.
Our staff was captivated by her passion for the wildlife she has grown up with and her commitment to saving this fascinating creature from extinction. Funds from this award will provide her with support for training in further protection techniques for pangolins.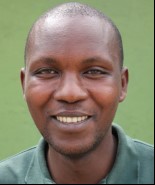 Dr. Jean Bosco "Noel" Noheri is a Field Veterinarian with Gorilla Doctors and works out of the headquarters in Rwanda, his home country. Every week, he treks into the high-¬‐altitude Volcanoes National Park to check on the health of mountain gorilla families. Every time there is a report of an ill or injured gorilla, Noel is the first one of the team to check on it. To date in 2017, Gorilla Doctors has performed 12 separate clinical interventions to save the lives of wild gorillas.
Our staff was so amazed by Noel and very excited about the fact that he would like to use the funds from this award to support him with a Veterinary training program here at the Houston Zoo. He will travel to the Zoo and work with our veterinarians to strengthen his wildlife veterinary skills.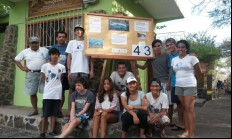 Lady is a wildlife biologist born in the Galapagos Islands. She created an ecology club which brings together more than 20 local youth, between 15 and 18 years old, weekly to monitor and lead projects that protect wildlife. Her students watch over sea turtle nests on Galapagos beaches and track giant tortoise in Galapagos National Parks.
Our staff was moved with Lady's dedication to empowering the next generation of conservation leaders in Galapagos. Lady would like to use the funds from this award to support her participation in an environmental education training course in the United States, to further expand her impact.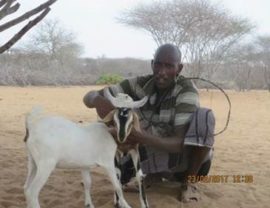 Mr. Aden Mohamed is from rural Kenya with no formal education. He has 6 kids, has herded cattle all his life and in the past, relied on poaching to survive. Mr. Aden is now committed to saving wildlife and his knowledge of the poacher's tricks and locations have saved animals like giraffe, hirola, kudu and gazelles.
Our staff was awe-inspired by his wildlife protection efforts to turn dangerous poachers in to the authorities, confiscation of harmful wire traps in wildlife habitat, and his work in transforming 3 former poachers into conservationists. They were also moved by Mr. Aden wanting to use the funds to support him in training school to learn how to read and write.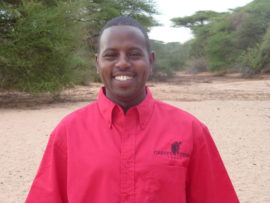 Andrew Letura is 32 years old, from Samburu, Kenya. Growing up next to Samburu National Reserve, Andrew was always interested in wildlife and now works tirelessly to save zebra. Andrew oversees 29 zebra protection staff (19 women and 10 men), training and supporting them in monitoring, data collection, and conservation outreach.
Our team was impressed with how he feels very passionate about supporting women in this training, so that they can gain more respect in their communities. And, how he has been known to camp out with injured wild zebras until veterinary assistance arrives.
With every visit to the Houston Zoo, you are helping these Wildlife Warriors in their work to save animals in the wild!