Zoo News Blog
Meet Houston Zoo Wildlife Heroes and Save Birds at the Attwater's Prairie Chicken SOS Event April 6th and 7th!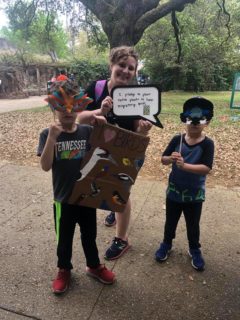 Join us for a special Spotlight on Species event featuring the critically endangered Attwater's Prairie Chicken this weekend! During this special event, you will meet the wildlife super hero bird staff that reintroduced 224 prairie chickens back into the wild last year. The Attwater's prairie chicken would have gone extinct in Texas without the Zoo's breeding and reintroduction work. Guests can talk with the bird staff responsible for caring for and raising this incredible species and meet a number of staff that have started their own bird-friendly backyard projects. You'll even have the opportunity to take a pledge to start your own wild bird saving journey!
For the past year, Houston Audubon and the Houston Zoo teamed up to create easy steps to help Houstonians attract birds to their backyards, patios, or balconies.  A group of 20 Zoo employees committed to taking bird-friendly actions at home for the duration of one year and met monthly during that time in an effort to uncover the problems people run into when attempting to create a bird-friendly spaces.
The challenges included the time it takes to plan and plant, where to purchase plants and feeders, and not knowing how to determine which plants are truly from Houston and supportive of wildlife. 
The team was very empowered by the fact that they could protect beautiful native and migratory bird species and loved that creating these spaces gave them the ability to connect family members and friends to nature at home.
During their year-long commitment our staff members were able to plant 95 native plants and installed 14 bird feeders! We are so excited to invite our guests to join the bird-friendly community we have created and see what amazing things each of you are able to accomplish.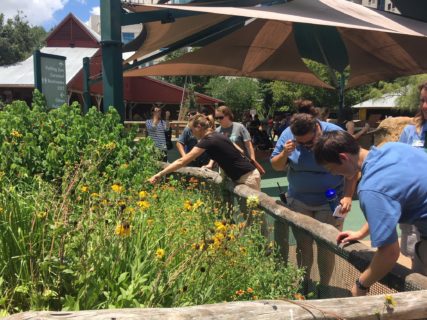 The Houston Zoo has many bird-friendly gardens on grounds thanks to our talented horticulture team that provides safety and support for local wildlife through creating native plant gardens.  Keep an eye out for these gardens on your way to the event this weekend which will take place at the Reflection Pool! And remember, just by visiting you are saving the wild counterparts of the animals you see through your Zoo admission and memberships.
This  exciting event will take place on Saturday, April 6th from 8am to 11am and Sunday, April 7th from 9am to 12pm.  A Meet the Keeper Talk (Presented by Phillips 66) will be featured on Saturday at 8:30 a.m. exclusively for Zoo Members.