Zoo News Blog
Houstonians are Saving Gorillas by Recycling Electronics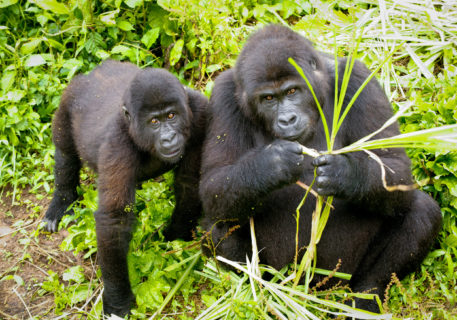 The Houston Zoo is excited to announce the 2019 Action for Apes results!
This year, we had 30 organizations including the Houston Zoo's very own staff and volunteers take part in the challenge with an estimated 7,057 participants across the greater Houston area and beyond.  With these numbers, it was no surprise that the challenge was a competitive one!  The collective participation in this program yielded a total of 1,800 handheld electronic devices like cell phones and tablets which amounts to 1,800 actions to help save animals in the wild!  We are so thankful for the collaborative effort of our community in recycling devices like cell phones to save gorillas and chimpanzees in the wild.
So, without further delay, our top 3 participating groups for the 2019 Action for Apes Challenge are: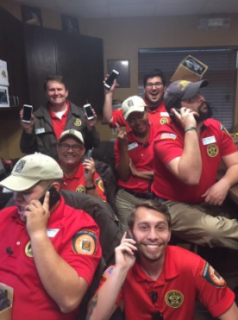 1. Woodland Hills Elementary– 159 handheld electronic devices!
2. Franz Elementary – 157 handheld electronic devices!
3. Clear Falls High School – 132 handheld electronic devices!
By recycling these phones, approximately 150 POUNDS of battery waste containing harmful chemicals have been diverted from our landfills, local habitats and waterways, protecting local species and our local communities! Materials like tantalum from these phones can now be reused in new phones, reducing the demand for this material mined from gorilla habitat. In addition, money raised from the recycling of these devices helps pay for a month's salary of one of the Houston Zoo's conservation education staff partners in Rwanda.
In addition to our local challenge, the Houston Zoo took part in a global challenge, Gorillas on the Line, hosted by the Association of Zoos & Aquarium (AZA) Gorilla Species Survival Plan education advisory team to raise awareness about cell phone recycling and its benefits to gorilla conservation. 16 zoos and aquarium partners, including the Houston Zoo, collectively collected 10,642 handheld electronic devices like old cellphones.
Please note that we do have a small electronic recycling collection bin next to guest relations. Please encourage guests to bring in their unused/old devices to recycle with the Houston Zoo.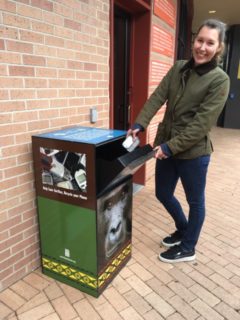 Cell Phones
Smart Phones
iPods or other MP3 players
iPads or other tablets
WIFI hot spots
Handheld gaming devices
GPS
Electronic accessories such as chargers, blue tooth headsets, etc.