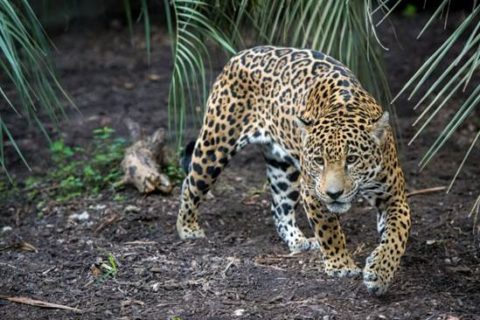 Last night, Aug. 23, Maya, our 10-year-old female jaguar died after an injury. Last week, our male jaguar Tesoro injured Maya's paw, and after surgery to repair the damage, she continued to re-open her wound. The veterinary staff performed a second surgery yesterday, but Maya did not recover from the procedure.
Maya was an independent cat that liked to spend most of her days undisturbed. Maya will be remembered as one of the smartest cats at the Zoo for her attempts to get the best treats possible by playing tricks on keepers. She also loved to receive smells from around the Zoo as enrichment. Whether sand from the rhino exhibit or poop from our elephant herd, Maya loved to roll around in it and cover herself with the scent.
Maya was also an excellent mother to her two cubs, Emma and Fitz, born in 2017. They have recently moved to other zoos to start families of their own through the AZA Species Survival Plan.
Maya will be missed by our entire Zoo family.